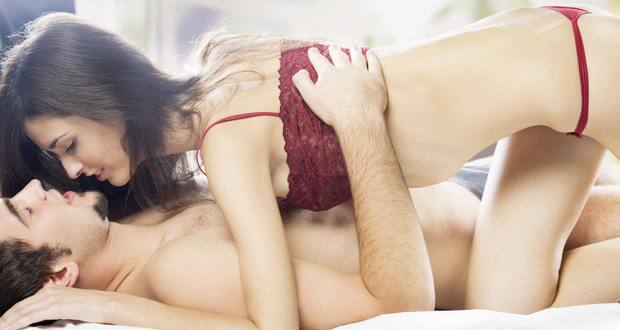 To say that many people are woefully ignorant about the various aspects of sex would be a gross understatement. Every day, we keep getting asked the same questions over and over again about penis enlargement, masturbation, erectile dysfunction, unwanted pregnancies, premature ejaculation and low libido. Here are some queries which we feel will help clear some basic doubts about the aforementioned topics:
Topic: Premature Ejaculation
Q: Is there a solution for premature ejaculation?
Dr Vijaysarathi Ramanathan: The first step in getting a proper solution to premature ejaculation is to get a good understanding of what is 'normal' sexual functioning and establish what the actual problem is. Some men have unrealistic expectations and see 40 minutes as the normal time that a man should be able to hold erection before ejaculating (as shown in porn movies but remember they are fabricated and after all it is a movie). This may not be the case in you and you may genuinely have a quick ejaculation. But how quick is too quick depends on what you (and your sex partner) wants. The solutions are there but it all depends on what is the actual underlying problem. 
Read: Painful sex – The issue no one talks about
Topic: Low libido
Q: Married for 10 years, with a kid of 4 years. We (partners) have no sex life together since last 4 years (2-3 intercourse in last 4 years). Both of us are not into it. Isn't this abnormal? Is our marriage in trouble? Please advise what needs to be done.
Dr Vijaysarathi Ramanathan: The period that you both did not have sex life matches with the age of your child. It could be that a lot of energy and focus has gone to the child. Early years of parenting could be very demanding and for many couples sex life become the least priority. The issue is if you both have mutually agreed not to lead a sex life (defined as sexual intercourse) and you both don't find a need to be sexually active and both happy about this decision, then it is totally fine. But, if there is discrepancy between both of you, then it could be problematic and it has to be addressed. But, the fundamental issue is how you define sex life. It appears that you see sex life as just intercourse. Is sex all about intercourse? What about being intimate together (e.g. lying naked next to each other and caressing one another, masturbation (mutual), and so on? If you are already doing all this and just not having intercourse, then you are still having a sex life. The next issue is communication between you both. Have you both clearly stated what your needs are and what the other person's needs are in regards to sex? If not, start that conversation. Probably, you both may feel a need to have sex but don't have much time due to the child. If this is the case then probably you both take a time-off being a parent and revisit your early days of marriage when it was filled with sex, intimacy and bonding. So, to answer your question – whether not having sex life abnormal or not depends on what you both define and want from sex. Marriage could be in trouble if you both don't clearly communicate what your likes/dislikes and wants about sex. Lack of communication could cause the largest trouble than anything else.
Dr Ramanathan is a Sexual Health Physician and Sexuality Therapist and the founding director/CEO ofSSS Centre for Sexual Health. 
Read: Things you don't know about sex
Topic: Contraception
Q: Hi. I am Naman. I am 17 years old and in class 11th. I want to have sex with my girlfriend and I think we might finally do it soon. Do I need to use a condom? What about oral pills? I don't want to get AIDS or make her pregnant.
Ans: Hey Naman. Thanks for writing in. We would implore you to wait to have sex because you're not over the legal age (18). However if you do have sex you should definitely use a condom. Don't use two condoms (it's a misconception that two condoms are better than one, using two increases friction and might cause them to break). While there are various oral pills, they don't protect you against Sexually Transmitted Diseases. Here are some articles you should definitely read before having sex
Topics: Masturbation
Q: Can masturbation cause growth of pimples, increase my body temperature and give me stomach problems?
Ans: No. What people need to realise is that masturbation is just simulated sex and it can't give you any of the aforementioned conditions. None of them are related to any of the conditions you mentioned above. Some other common myths include that it will make you blind, cause hair growth on the back of your hand and make you lose hair. Just relax and don't get fooled by common myths. Check out this article for some common myths about masturbation.
Read: Female masturbation – You don't need a man to please you
Q: Window period
Q: What are the days from mensuration date during which there are chances of getting pregnant. And is there any chance that women may get pregnant during mensuration? What pills one can have after intercourse to protect against pregnancy? Please suggest.
Ans: Sperm cells can live for two or three days, but an egg survives no more than 24 hours after ovulation if fertilization does not occur. To get pregnant, you should have sexual intercourse during the period spanning one to two days before ovulation to about 24 hours afterward. Ovulation occurs around 12-16 days before the next expected period. Few days from the start of menstrual cycle to a few days before the next cycle are generally considered infertile days. Days 1 to 7 and day 21 to rest of the cycle is calculated as safe days in a 28 day menstrual cycle. But this is a very unreliable method to calculate. It is advisable to use birth control measures. Also read Ovulation kits – can they predict your 'fertile' period?
It is very unlikely that you conceive during menstruation, unless you have a very short cycle (you could have your ovulation nearer to your periods). Morning after pills are emergency contraceptives that is recommended when someone has had unprotected sex. It should not be used as a method of regular contraception. It should be taken within 72 hrs of unprotected sex. The earlier, the better. Please read this article – Morning-after pills – are they safe?  - to clear your doubts.
Read: Premature Ejaculation: Beat it for real 
Topic: Erectile dysfunction
Q: I am 55 years of age.  I want to have sex but, I find it difficult to get an erection and maintain it. I smoke a packet a day. Could you please give me some tips to get rid of this problem as it's affecting my marriage?  
Ans:  Most probably you're suffering from erectile dysfunction. ED or Impotence – the inability to maintain an erection – is caused due to lack of blood flow to the penis. This can happen for a variety of reasons like medications, alcohol consumption, obesity, smoking and drug abuse.  In your case, it's most probably due to smoking. Constant smoking can constrict your blood vessels which make it difficult for the blood to flow popularly to the penis.  You should also get a health check-up because erectile dysfunction can often be a symptom of diabetes or some heart-related ailment. We would really advise you quit smoking and immediately consult a doctor. There are various drugs to treat ED like Viagra but you MUST never take them without consulting a physician. You can read the following articles for more tips:
If you've any sex-related or any other queries, please write to us on our Q and A section. 
Read: Revealed – the average size of the Indian penis!
Also read more articles on erectile dysfunction:
For more articles on male sex problems, check out our male sex problems section. Follow us on Facebook and Twitter for all the latest updates! For daily free health tips, sign up for our newsletter. And to join discussions on health topics of your choice, visit our forum.