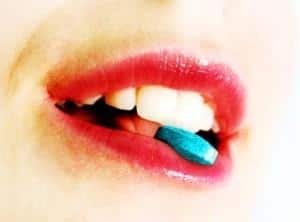 Everyone on the planet has probably heard about Viagra – the magic blue pill that helps get things up. But is there a Viagra-like drug for women? The answer is Yes actually. There are some of variations of the drug produced by Indian and Chinese manufacturers offer it for women too. But, are they safe? Or do they work? These are questions that women experiencing a low sex drive have. We at www.thehealthsite.com try to give you some answers.
How does regular Viagra work?
Viagra is a wonder drug that has brought sex and confidence back into the lives of many men suffering from erectile dysfunction. It works by improving the blood flow to the genitals thereby facilitating an erection. It does so by blocking an enzyme called PDE5 in the penis. (Read: Viagra and Erectile Dysfunction)
Will it work for women?
Viagra isn't actually a drug which helps with arousal. It just improves the blood flow when you're aroused. Most women face sexual arousal problems for a variety of reasons. Menopause, stress, and seeing their children go away are just some of the reasons for their loss of interest in sex. Some experts believed that Viagra should work similarly for women (the way it does for men), engorging the clitoris and making sex more pleasurable. (Things you really ought to know about the clitoris)
A research team separated two groups of women with sexual arousal problems. One group was given the blue pill, the other was simply given a placebo. The research showed that women, who took Viagra, achieved sexual satisfaction more often than those who simply took the placebo. However, the US FDA does not approve the use of conventional Viagra for women. Nor is there any registered pharmaceutical company that manufactures a version of the drug for females. Further research is still necessary, and we certainly hope that in the coming years women facing sexual dysfunction should also get medicinal help the way men  can avail it. 
Are there any options out there currently?
In India, a cream called Alura was released in Hyderabad according to a TOI report from August 28, 2002. Containing LArgine, an amino acid and Methol that makes the female genitals more sensitive and produces a tingling sensation, Alura is nothing like Viagra but treats Female Sexual Dysfunction (FSD). First of all it is not a pill, but a cream that's applied externally. Also, it is made from natural ingredients and promises to have no side-effects. The drug's website claim it will 'enhance women's gynaecological functions and improve  physiological disorders resulting from age-related oestrogen reduction'.
Another drug called Fibanserin was developed as an antidepressant but after a few tests it was found that it improved sexual desire in women. It was touted to be the next big drug with some estimates claiming its market to be $2 billion. It was sent to the US FDA for approval, but unfortunately its production was stopped following a negative report.
So we guess the ladies will have to wait a while before they find their magic pill. In the meanwhile, we recommend that the ladies don't try any of the so-called magic drugs on the market that claim to have Viagra-like effects since there is nothing that has been approved by the USFDA, the DCGI or any other pharmaceutical authority. (Change your sex life with these herbs)
For more articles on sexual health, visit our Sexual Health section and for videos check out our YouTube Channel.