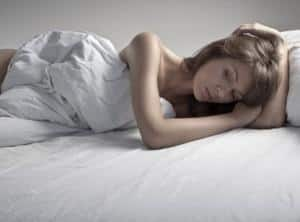 I am a 20-year-old woman. I have not asked my doctor about this personally because it is embarrassing: when I have sex, I do not feel any pleasure whatsoever, and sometimes it is even painful. I have done a lot of research on this. And, I don't match any of the symptoms that could cause sex to be painful for women.
Answered by Sexual Health Physician & Medical Sex Therapist Dr Vijayasarathi Ramanthan 
There is no easy and straightforward answer to your question. You need to understand that the main sex organ in the body is not your genitals but the brain. The reason for you to not enjoy sex could be a mental block in the way you think and feel about sex. Sexual pain is something we need to explore the causes of and address it appropriately. You can seek help from well-qualified health professionals (sexologists and sex therapists) who can give you more advice and instructions to overcome your concerns. (Read: Sexual problems in women – they are real!)
Dr Ramanathan completed his undergraduate course in medicine in India before migrating to Australia in 2005. Since then he has acquired three PG qualifications – MMed-SexHlth, GradDip-HlthSc and PhD from the University of Sydney, one of the finest and oldest institutions. He has spent over five years (in Australia) researching sexuality and sexual health of Indian men. Since 2009, through his site the SSS Centre for Sexual Health, he has been providing health e-consultations, conducted community-based surveys and built a strong partnership with other sexual health professionals. He has also worked with NGOs and the media to increase awareness about sexual health. He has undergone special training in Health Coaching, Cognitive Behaviour Therapy and Counselling. His understanding of Indian sexuality has been recognized by his peers and for a textbook titled 'The Cultural Context of Sexual Pleasure and Problems' which was published in 2012, he wrote the chapter on Indian sexuality. He is the current representative of India and Asia Pacific region on the Youth Initiative, World Association for Sexual Health. He can be consulted on his website.