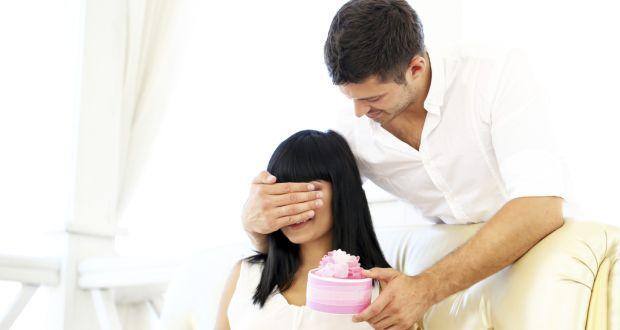 The times have changed and the days when you could melt your partner's heart with a heart-shaped box of chocolates or a romantic meal are gone. Today's generation has no qualms about expressing their sexuality and if you really want to impress your Valentine, it's time to tap into your dark side. Here are five wicked gift ideas that will really heat things up:
Erotic games
From time to time, every relationship gets a little boring and nothing will rev up things like some fun, erotic games which challenge your inhibitions. There are card games, truth and dare games and also fun scratch cards. Think if there was a sexy version of Ludo for adults. It's simply going to blow your mind away and take you out of your comfort zone.
Sexy pheromone perfumes
You can really excite your partner with this perfume that induces the body's release of the bonding pheromone oxytocin, which is also known as the love hormone. These days they're even formulated in a manner so that they can be used in sensitive areas without worrying about ramifications. Try this pheromone perfume to drive your man mad or this aphrodisiac scent to make him lose his mind!
Hot lingerie
Nothing quite turns on the man like sexy lingerie. There's something about those clothes which reveals just the right amount while hiding the essentials. Lingerie however is much more fun when is a surprise so why don't you wait for your man to come back and blow his senses with this amazing black front lace and G-string or this lace bodice. Even long dresses can be sexy and this lace teddy is sure to blow his mind away. And dudes, you don't have to wait for your ladies to buy this stuff, just buy some of these and surprise them. It will be a gift that'll keep on giving and giving!
Funky accessories
Sometimes you can make things naughtier by buying some gifts that can double up as some fun accessories in the bedroom. They can be something as innocuous as a scented candle or re-usable rose petals so that you don't have to buy roses every time, because trust us, that can be a hassle!  
Slathering stuff
Now these are some advanced gift items and would require both of you to have a strong stomach. Since men and women discovered their wild side, they've been eating stuff off each other but that can become extremely cumbersome to deal with afterwards, so why not go for products that were specifically designed for that purpose. There are melting chocolate body fondue, Kama Sutra-inspired chocolates and also body oils (we'd recommend you not directly drink it). You could also use these 10 sexy, new ideas to bring passion back into your life. 
Ditch the old school chocolates this year and make it a truly romantic Valentine's Day for your partner with these exquisite gifts.
PS – It even gets better; all TheHealthSite.com users can simply put the code HEALTHKJEIBE5% to get a 5% discount on orders above Rs 5000.
For more articles on sexual health, visit our Sexual Health section.Health.India.com is now TheHealthSite.com. Follow the all-new site on Facebook and Twitter.