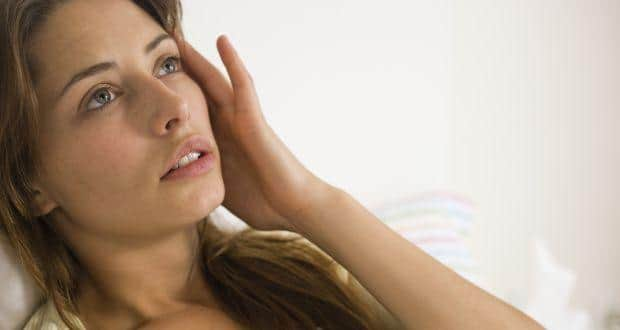 Hi, my name is Nisha (named changed) and I have a unique problem. My boyfriend's penis is 9 inches long (which I think is way above average for Indian men) and quite thick too. The problem is when we have sex instead of feeling any pleasure; all I feel is a lot of pain. I don't know what to do, I love him and I want to be with him. I need to find out how to solve this problem because I don't want to lose him. Please help me.
 Ans: Wow Nisha you indeed have a unique problem. Most of the time, we get questions that are asking how to enlarge the penis or whether a guy with a small penis will be able to satisfy a person. A survey we carried out found that the average size of the Indian penis is anywhere between 5 and 6 inches so your guy is way above average. Many women suffer from a condition called dyspareunia or pain during sex. The most common reason for this is because the vagina gets dry and it's the friction that's causing pain. What you can do is try some lubrication. There are various types you can choose from – oil-based, water-based or even silicon-based. 

Another reason you're feeling such pain is because of your boyfriend's penis length, he could be hitting the cervix during thrusting which a lot of women find particularly uncomfortable. The cervix is the lower portion of the uterus where it joins the top end of the vagina. If your boyfriend is hitting this area while thrusting it can be particularly uncomfortable. What you need to do is try some sex positions which don't allow for deep penetration. You could try the woman-on-top position as this allows you to control the thrusting. The missionary could also be used, just make sure you don't tilt your hips which will allow deep penetration. You could also try spooning – a position where you lay side by side on the bed like two spoons or standing sex against the wall. Avoid the doggy style or rear entry though because it allows for very deep penetration. Always keep the lubricant handy. And lastly please talk to your boyfriend about it and you can work together on finding the solution. 
If these tips don't work you could consult a gynaecologist or a sex therapist. A lot of times, the problem could be psychological as well. 
Also read more articles on penis size:
For more articles on male sex problems, check out our male sex problems section. Follow us on Facebook and Twitter for all the latest updates! For daily free health tips, sign up for our newsletter. And to join discussions on health topics of your choice, visit our forum.