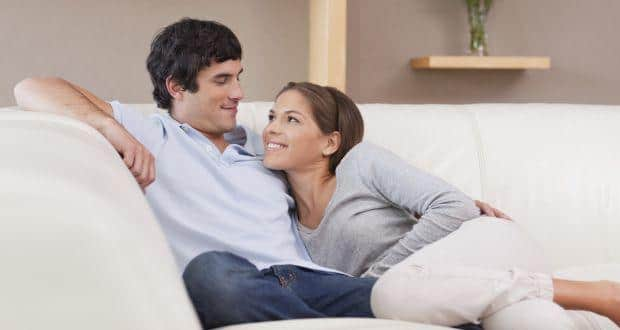 Sex maybe one of the best pleasurable experiences to have as a human being. But, did you know that having sex could be as healthy as eating a fruit? Well, it is.  Here are some health benefits of sex that you might have not known about.
1. Boosts your immunity
Yes! It's true. Having sex regularly will decrease your chances of falling sick. According to a research conducted at Wilkes University, Pennsylvania, people who had more sex had 30% higher levels of the antigen immunoglobin A, as compared to people who didn't. This antigen defends your body against colds and flu. Alternatively, you could also try including these foods in your diet to boost immunity. 
2. Helps you sleep
After you orgasm, endorphins which are released in your body make you feel relaxed and sleepy. Sleeping well is important too and has a range of health benefits of its own. 
3. Reduces stress
Indulging in sex releases endorphins like oxytocin which releases your stress by making you feel good. Even though, stress can lower your libido, it is advised that you do not get dissuaded and have sex. Read more about some natural remedies to reduce stress. 
4. Helps you lose weight
Obesity is a serious problem in today's world and if gymming does not count high on the pleasure scale – try having sex. A research conducted by William Masters and Virginia Johnson showed that men burn 4.2 calories, and women burn 3.1 calories for every minute of sex that they have.
5. Lowers your risk of prostate cancer
According to a study conducted by National Cancer Institute, men who ejaculated more than 21 times a month had a significantly lower risk of developing prostate cancer. Here are some more tips to lower your risk of having prostate cancer.
6. Makes you look younger
Dr David Weeks of Royal Edinburgh Hospital conducted a 10 year long study which found that people who had sex more than 4 times a week, felt as much as 10 years younger. This is not just a perceptive feeling, as the hormones released during sex actually help in preserving your youth. Besides having sex, you can do the following things to look younger.
7. Reduces risk of heart disease
Heart disease is a major problem these days with 70% of the urban population at risk. According to a study published in American Journal Of Cardiology, men who had sex twice a week had a lower risk of having heart disease than men who didn't. With sex helping you lose weight, releasing your stress and helping you sleep – this study is not surprising at all. 
8. Makes you more intelligent!
Extremely intelligent people like George Bernard Shaw, Einstein and Mozart loved having lots of sex. We can't say for sure, but probably that was the secret to their genius. Scientists in Melbourne have found that sex boosts mental performance by helping in the production of neurons in the hippocampus. 
So yes, sex is indeed good for you! But make sure you always use protection to avoid STDs and unwanted pregnancy.
For more articles on sexual health, visit our Sexual Health section and for videos check out our YouTube Channel. Don't miss out on the latest updates. Follow us on Facebook, Twitter and Google Plus.