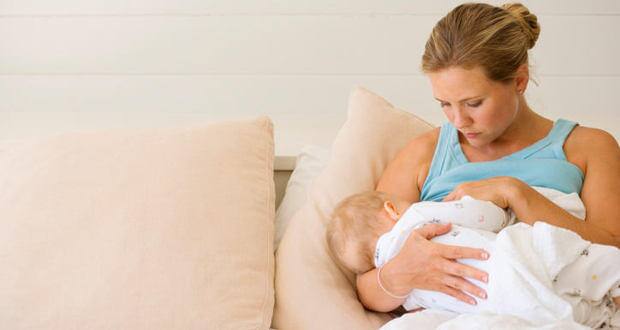 August 1-7 is World Breastfeeding Week.
Malnutrition kills one out of three infants in India. 66% of these deaths occur during the first year of life and is often caused by inappropriate feeding practices. According to WHO, breastfeeding is absolutely crucial in the first six months and should continue up to two years along with regular food. Sadly, across the world only one out of three children is breastfed during this period.
Breast milk contains nutrients that are vital for the infant in the first few months. Research has demonstrated that mothers require active support for establishing and sustaining appropriate breastfeeding practices.
Need to promote breastfeeding
UNICEF says that despite compelling evidence that exclusive breastfeeding prevents diarrhoea and pneumonia, global rates of breastfeeding have remained relatively stagnant in the developing world, growing from 32% in 1995 to 39% in 2010.  'If breastfeeding were promoted more effectively, we would see more children survive, with lower rates of disease and lower rates of malnutrition and stunting,' said UNICEF executive director Anthony Lake.
Proper breastfeeding exercises could prevent millions of deaths every year. A recent Lancet study also highlighted the fact that non-breastfed children are 14 times likelier to die in the first six months than exclusively breastfed children.
Vital for cognitive and sensory development
Along with nutritional values, experts are of the opinion that breast milk promotes sensory and cognitive development in children and builds an infant's immunity. It also prevents infections and makes an infant less prone to chronic diseases
Good for the mother too!
Breastfeeding also contributes to a mother's health – research has found a definite link between breastfeeding and reduced ovarian and breast cancer risk.
The Union health ministry supports the WHO stand on duration of breastfeeding and says children should be exclusively breastfed for the first six months and should not be given anything else, even water.
How breast milk is different from cow's milk
Colostrum, the human breast milk has high protein content and is also loaded with Vitamin A and sodium chloride (salts) and contains lower amounts of carbohydrates, fats and potassium. This is a good thing because an infant's digestive system isn't developed enough to digest normal milk. The antibodies in colostrum provide passive immunity, while growth factors stimulate the development of the gut. They provide the first protection against pathogens.
Need to start within the first hour of birth
In India, very few children are breastfed one hour after birth. Though statistics suggest 96% children are breastfed only 29% of the urban population and 21% of the rural population are breast within the first hour.
Giving an infant cow's milk can be harmful for the child. It's deemed harmful for children below 1 because of the high fat content. This often leads to malnutrition. Whole cow's milk also contains excessive amounts of protein, sodium and chloride which cannot be excreted by the immature kidneys and can lead to renal solute overload and dehydration.
Read more about causes, symptoms, diagnosis and treatment of cancer.
Also read: What you should eat while breastfeeding
You may also like to read:
For more articles on breastfeeding, visit our pregnancy section. Follow us on Facebook and Twitter for all the latest updates! For daily free health tips, sign up for our newsletter. And to join discussions on health topics of your choice, visit our forum.