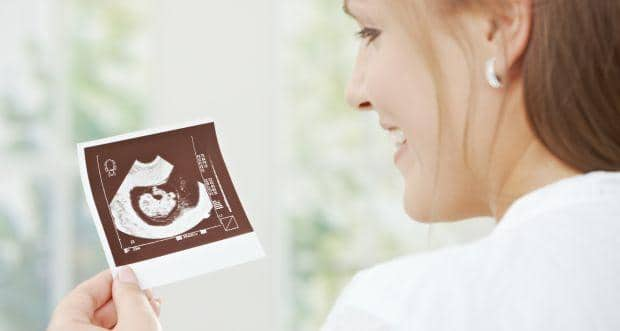 A detailed fetal well-being scan is carried out to check on the health, growth and position of the foetus before the birth. This scan is usually carried between 28 to 39 weeks of pregnancy.
What is the aim of the scan:
To measure the size of the foetal head, abdomen and thigh bone, calculate and estimate the foetal weight.

To examine the movements of the foetus.

To evaluate the placenta position and appearance. Positional changes in the placenta can lead to complications during labour.

To assess the blood flow to the placenta and foetus through colour Doppler ultrasound.

To assess blood flow to the baby's brain through colour Doppler ultrasound.

To measure the amount of amniotic fluid. Too less of this can give rise to fetal distress.
Who should go for it: 'Some obstetricians advise that this scan is offered to all women. Others reserve such scans for those women who have had previous complications of pregnancy such as pre-eclampsia, growth restriction, diabetes, stillbirth, and for those women who develop a problem during the course of their current pregnancy,' says Dr Shantala Vadeyar, consultant obstetrician, fetal & maternal medicine, specialist, Kokilaben Dhirubhai Ambani Hospital.
You may also like to read:
For more articles on labour management, visit our pregnancy section. Follow us on Facebook and Twitter for all the latest updates! For daily free health tips, sign up for our newsletter. And to join discussions on health topics of your choice, visit our forum.