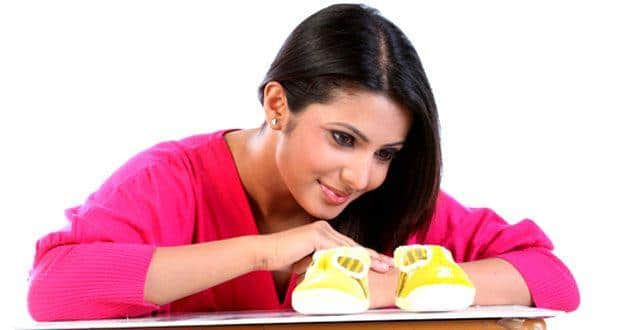 You've wanted to be a mother for some time now. Tiny socks and ribbons call out to the mother in you. Your gal-pals are all either mothers already or pregnant. And there's nothing more you want right now but to be a mom.
Here are some guidelines from experts that'll help you conceive:
Have more and well-timed sex:
Infertility experts say that the most common cause for assumed infertility these days is lack of sex. Couples are busy and tired all the time. If you are one of those, this is a good time to make some couple time for yourselves.
a. The best timing: Don't fret about the exact ovulation period. More frequent sex not only helps the quality of the sperm for your partner but also makes sure you don't miss an opportunity if your cycles are irregular. Also, the sperm lasts longer than the egg (3-5 days). So, having more relaxed and enjoyable sex before the approximate ovulation date helps.  If you've been having irregular ovulation dates, you can try an ovulation kit. Start testing 11 days after your earlier period. Test for 5 days or till the test is positive for a LH surge. (You can find it in medical stores for about Rs.550). There are other methods like noting your basal body temperature or noticing your cervical mucus but they could be tricky.
b. The best positions: Any position which reduces the distance that the sperm has to travel to reach the egg helps. The missionary position is a tried and tested one recommended by many. Also remember to remain in the supine position for some time after sex.
Take better care of your health:
Pregnancy is a taxing time physically, emotionally and financially.  Make sure you are prepared from all aspects.
Physical: Make sure you are maintaining a healthy weight for the last 6 months. Do not lose or gain too much weight as this leads to hormonal imbalances. Your gynecologist will also advise you to get all your routine blood tests and pelvic sonography done. If you have any history of hypertension, diabetes or other serious diseases/conditions, please do consult your gynecologist before trying to conceive. A nutritious, well-balanced diet with vitamins (like folic acid) and mineral supplements (especially zinc around 15 mg and calcium) is essential. Avoid caffeine, chocolate, and artificial sweeteners.
Emotional: If you've been under a lot of stress lately (work/ relationship/ other), take some time to sort that out first. Stress causes a lot of hormonal changes which might decrease your chances of getting pregnant. The decision to have a child says a lot about the solid relationship you have with your partner. Just enjoy the pleasures and pains of the process together and work at it. Do not let this become stressful for the both of you. Success will be yours!