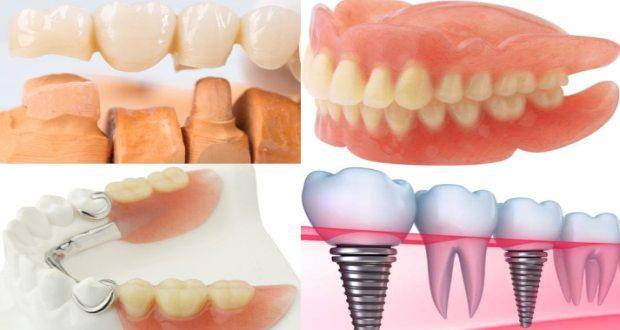 There are many reasons for tooth loss. No matter what the reasons are, replacing your lost permanent tooth is important both for better function as well as the form of the face. Gone are the days when the only option people had was to wait for all their teeth to be gone and they'd get a full denture made. The options could either be removable (partial or complete) or fixed (bridges or implants). Here's a list of options your dentist is likely to give you when you visit him/her:

Removable partial denture (RPD)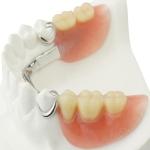 Removable dentures are the most economical way to replace your missing teeth. Multiple teeth may also be replaced with one appliance. Artificial teeth are attached to pink or gum-coloured plastic bases that are connected by metal framework. Metal clasps and other attachments attach the partial dentures to your natural teeth. They can be removed and reinserted by you without professional help.   However, they come with some disadvantages too.They are not as stable and as esthetic as a bridge, cause some discomfort in your mouth. They need to be taken out for cleaning after eating. The 'fitting' may also change as your rum ridges and bone recede with age and you may need to go for a new one.
Complete dentures (CD)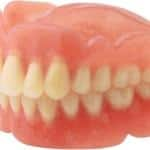 If you have all your teeth missing in your upper or lower or both jaws you have an option of complete denture or full denture. Conventionally, complete dentures are made after your teeth have been removed and your gum has begun to heal which may take around 8 to 12 weeks. If you do not wish to be without teeth during the healing period your dentist may give you immediate dentures which are made in advance and are positioned soon after your teeth removal. However, they are a temporary solution because bones and gums shrink during healing which changes their fit.
Fixed partial denture (Bridge)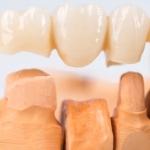 Basically a 'bridge' containing artificial teeth which is fixed with two healthy teeth as anchors, fixed partial dentures can be made with metal, porcelain or porcelain lined with metal. The abutment teeth are reshaped to facilitate placement of crown that holds the artificial tooth/teeth (pontic). The bridge is cemented or bonded to the abutment teeth making it impossible to remove it yourself. When compared to the removable options, they look and feel much better in the mouth. They are durable and long lasting. But there are certain drawbacks too. The anchor or abutment teeth that may otherwise be perfectly sound need to be reshaped for the bridge to be fixed.  At times, if these healthy teeth get affected by gum disease or decay, the bridge may lose its support and may have to be removed.
Dental implants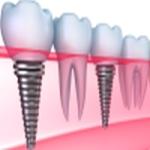 Dental implants are an effective and excellent long-term option to replace missing teeth. But they are also the most expensive option. An artificial tooth is directly attached to the jaw bone beneath the gum tissue. First, your dentist will place an artificial 'root' (post), usually made of titanium, into the upper or lower jaw bone. It acts like an anchor for the replacement tooth. The bone around the implant may take two to six months to heal during which the implant fuses with the bone. Then, an artificial tooth is placed on the implant. For replacing more than one tooth, bridges or dentures will be made to fit to your implants. During the time when the artificial teeth are being made, you may be given a temporary crown, bridge or denture. Implants may be contraindicated in chronic illnesses like uncontrolled diabetes because of delayed healing. Smoking also slows healing. Unlike bridges, implants do not need grinding of your healthy teeth. They are also useful in replacing many teeth.
Tooth loss not only causes cosmetic problems but also makes it difficult to eat or speak correctly. With time, other teeth may drift into the space left by the missing tooth. With these choices to replace missing teeth, you no longer need to bear with these problems.
Also read: Top ten reasons for tooth loss
Tired of reading? Check out our YouTube Channel