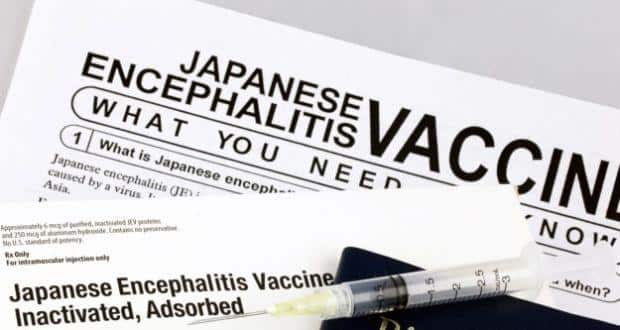 Alarmed over the rising deaths from suspected encephalitis in Bihar, All India Institutue of Medical Sciences-Patna has initiated a move to control the disease, an official said Tuesday. The toll from suspected Acute Encephalitis Syndrome (AES) has risen to 108 with 16 more children dying in the last 24 hours, as it spread to new districts. Meanwhile, union Food and Public Distribution Minister Ram Vilas Paswan demanded Rs.10 lakh compensation be given to each victim's family. He said he will request the centre to declare outbreak of the disease as an epidemic. 'The toll has crossed 104 in Muzaffarpur alone while two children each died in Gaya and Patna,' a health official said. 'We have joined hands with Patna-based Rudr Welfare Trust to create awareness as a preventive measure to control the disease,' AIIMS-Patna director G.K. Singh said. (Read: Bihar encephalitis update: 92 children dead)
He told IANS here AIIMS-Patna will distribute 100,000 hand bills and 100,000 posters in AES-affected areas to ensure people understand the risk and danger associated with the disease. 'The outbreak of this disease can be controlled by creating awareness in the affected areas in Muzaffarpur and its neighbouring districts,' he said. Bihar Chief Minister Jitan Ram Manjhi, while talking to media persons here, expressed his unhappiness over the inadequate support from the centre to the state government in tiding over the health crisis. 'I am sorry to say that central government is yet to provide adequate help to us despite repeated requests made by the state government,' Manjhi said. The disease, limited to Muzaffarpur district till last week, has now spread to other districts with AES cases being reported from Vaishali, Samastipur, Sheohar, East Champaran, Sitamarhi, Begusarai, Gaya and Patna. Muzaffarpur civil surgeon Gayan Bhusan said the number of children showing AES-like symptoms has crossed 360 mark this year.  (Read: One more child dies, Bihar encephalitis toll eight)
'Likely rain Wednesday will provide relief to the children suffering from the disease and help to suppress the virus causing it,' he said. Children are dying as medical experts and government officials have failed to control the deadly disease. Bhusan admitted AES virus is still unkonwn. 'We are relying on symptomatic treatment to save lives,' he said. According to doctors, the AES is a severe case of encephalitis characterised by inflammation of the brain. Mosquitoes transmit the infection, causing high fever among the children. Early this year, the state government launched a special vaccination drive to cover hundreds of thousands of children against encephalitis. Suspected AES-related deaths of children were first reported in 1995 in Muzaffarpur. But neither experts from abroad nor from different medical institutes of the country have visited or collected samples to study the cause of deaths in over a decade, thereby failing to identify the virus till date. (Read: Bihar encephalitis death toll at 25, CM faces public protest)
What is acute encephalitis?
Acute encephalitis syndrome is a group of conditions of that mainly affect the brain and is caused by a wide range of viruses, bacteria, fungi, spirochetes, parasites, chemicals and toxins.  It is a condition where the outer covering of the brain gets inflamed due to an infection, and exerts undue pressure on the brain leading to symptoms like headaches, fever, confusion, dizziness and in some cases may lead to permanent brain damage and coma, convulsions, seizures and hallucinations.
The most common type of encephalitis is Japanese encephalitis followed by other types like those caused due to the West Nile virus, Eastern equine encephalitis virus (EEEV), Western equine encephalitis virus and many more. In India it has been seen that the number of people suffering from acute encephalitis syndrome is the highest in regions of Assam where 80% of the people suffer from this disease, followed by UP. Read about the recent outbreak of encephalitis in UP.
The most astonishing fact about this condition is that it is a zoonotic disease, i.e. one that is caused due an agent transmitted from animals to humans. The diagnosis of encephalitis usually involves a spinal tap (where a sample of the patient's spinal fluid is taken and tested for the presence of a bacteria or virus), CT scan and in some cases an MRI may also be needed. Treatment involves strong antibiotics (in the case of infection by bacteria), surgery to drain the excess fluid buildup (that happens sometimes) and palliative treatment like pain killing drugs and ventilator support (to help the patient breathe) might also be needed. (Read:Disease trends in India)
With inputs from IANS
For more articles on diseases & conditions , visit our diseases & conditions section. Follow us on Facebook and Twitter for all the latest updates! For daily free health tips, sign up for our newsletter. And to join discussions on health topics of your choice, visit our forum.