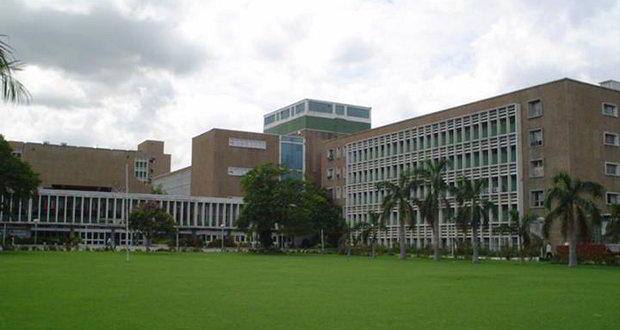 All India Institute of Medical Sciences (AIIMS), which treats 10,000 patients a day to attend OPDs alone, is crippled by a dire shortage of manpower. According to the Parliament standing committee on heatlh 303 posts lie vacant. Nearly 47 posts of professors, additional professors (9), associate professors (16) and nursing lecturers (13) are lying empty. Presenting their report at the Rajya Sabha on April 25, the committee castigated AIIMS for the crisis, saying "With so many posts lying vacant at faculty level, it would be practically difficult for the Institute to maintain high standards of patient care and teaching for which it has been known for decades. Nearly 1,468 posts in total at AIIMS lie vacant." 
Reacting to the Committee's report, deputy director of AIIMS Vineet Chawdhry said, "Among the 303 empty posts of assistant professors, 140 were created in February, 2012. We actually have around 200 vacancies among the teaching faculty. We have advertised for 115 posts of assistant professors and April 27 and 28 are the final round of interviews. Till now we have offered the job to 55 doctors of which 27 have joined. By mid-May we should have around 60 more joining in the assistant professor level." 
Though so many posts lie vacant the institute informed the committee that it's impossible to offer all the students passing out of the institute a job there. Earlier, the Committee had asked AIIMS to utilize the services of students passing out. The Committee said, "It is surprising that an institute like AIIMS has expressed its inability to retain students passing out after graduation. The committee implores upon AIIMS to explore the possibility of implementing its suggestion without any further delay." 
The Committee said it was informed that 160 faculty posts have been created in addition to 34 posts approved by the academic committee. "The Committee was further informed that these 194 vacancies would be advertised after finalization of roster," the report said. The Committee also took a strong stand on "the huge mismatch in doctors patient ratio in OPD, even if the vacant posts are filled up in the near future." 
Recently 75% of the HODs of different departments admitted that their department was understaffed, at least 33% of the doctors end up working on Sundays and public holidays. On an average, a faculty member worked for 55 hours and 47 minutes far in excess of official working hours of 42 hours and 30 minutes in a week. It's not surprising that doctors are retiring en masse, with seven doctors quitting in the last ten months, consisting of 4 HODS and 3 senior doctors. Younger doctors are leaving to work in private institutions, in India and abroad. In addition to being understaffed, there is a chronic lack of facilities in the country's premier institute.
Dr Arvind Kumar who is now a surgeon at Sir Ganga Ram Hospitals echoes the sentiment expressed by his colleagues, "I quit as my potential at AIIMS was not being properly exploited. I was given the robotic equipment (for surgery) only once a week as other departments needed it. As a result, of which I just did 68 surgeries in four years. Here I have done 11 cases in 30 days," he said.
Interestingly Sir Ganga Ram hospital is the first hospital in India to perform vascular robotic operations using the state of the art Da Vinci surgical system.
The  health minister wants to plug this hole by getting all PG students going to the US to sign bonds that will force them to return to India after completing their education. This move didn't go down with either the medical fraternity or others as we can see clearly from the readers' comments here.  One can only wonder how bad things are in other government hospital facilities if the country's top institution has such problems. What do you think www.thehealthsite.com readers? What can be done to solve this problem?