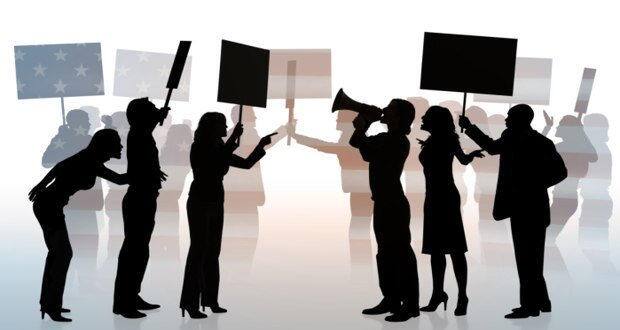 The Maharashtra Association of Resident Doctors' (MARD) strike has seen residential doctors all over the state refuse to turn up for work and the strike has affected hospitals all over Maharashtra especially in major cities like Nashik, Mumbai, Aurangabad and Pune.
What do the MARD want?
The state residential doctors association has several demands. They are basically:
A salary hike of 136% (from Rs 6000 to Rs 15600)
Counting their residential experience equivalent to an assistant professor's experience
Better security in hospitals from unruly patients' families 
Scholarships for reserved categories that were discontinued two years ago
The first bone of contention is the non-implementation of the stipend doctors are entitled to every three years. Basically, every three years residential doctors' salaries are supposed to be increased because of rising service costs and other factors. However, the stipend hike didn't come in 2012. Currently, residential doctors are paid a paltry Rs 6000 in government hospitals and they want it to be hiked to Rs 15600. Also though this is a compulsory bond service for all doctors who've been educated in Maharashtra, the work experience isn't counted when they sit for the Maharashtra Public Service Commission (MPSC) exam. They want this experience to be on par with to the experience of an assistant professor in a medical college. They are also aghast at the recent spate of attacks on doctors in government hospitals by aggrieved patients' families and they want CCTV cameras in every hospital along with better-armed and more security guards to prevent the violence.
The situation so far…
Mumbai
The MARD went on strike at 8 am after talks between the state medical and education minister Dr Vijaykumar Gavit (who wasn't using swear words this time) and the doctors failed to reach a consensus.   The city's major civic hospitals – KEM, LTMG and BYL Nair – tried their best to work past the strike, many patients were still affected and many last minute surgeries had to be abored.
Dr Avinash Supe, Dean of Sion hospital, said, 'We are doing our best to ensure patients are not affected. While emergency services went fine, and we saw 874 patients in our outpatient department today, the planned surgeries were cancelled. Senior doctors are filling up the void.'
Sion hospital's strategy was followed by KEM and Nair hospitals. Dr Preeti Mehta, in-charge dean at KEM hospital, said, 'We couldn't reach those coming from far-off areas and inform them about the situation. But we still managed to conduct 23 major surgeries and six minor ones that included a few planned surgeries.'
The state has informed the doctors that they have 24 hours to return to service or they will be booked under the Maharashtra Essential Services Maintenance Act (MSEMA) which is a very strict law under the central Essential Services Maintenance Act that bars people who provide essential services like transport and healthcare from going on strike.  'Tomorrow being a public holiday, we will wait till April 25. If the doctors don't resume duty, we'll invoke the act against them,' Gavit said.
Reacting to Gavit's statement, Dr Santosh Wakchaure, MARD president said, 'MSEMA applies to government employees; we aren't employed by the government. We know that it has sent letters to our respective colleges to evict us from the hostels and take action against us. We are prepared and firm on our stand.'
To make matters worse resident docs from Sir JJ Group of Hospitals and others will join the strike on April 26.  'We didn't want to completely collapse public hospitals' services and hence, didn't participate today. If the authorities don't fulfil our demands, we will join the protest from April 26,' said Dr Harshollas Panshewdikar, secretary, JJ hospital, MARD.
Pune
The situation was similar in Pune where 350 docs from BJ Medical College went on 'mass leave' by joining the stir on Tuesday. Resident docs of 14 different government medical colleges and hospitals across the state are on mass leave. Dr Shashikant Swami, a post-graduate student at the BJ Medical College and the secretary of the Pune unit of Maharashtra Association of Resident Doctors (MARD), said they would continue the agitation on Wednesday if their demands were not met.
According to one of the protesting docs, there needs to be a revision in stipend every three years. While the government is increasing the service fees, it's not increasing the docs' salaries. They were also particularly unhappy about the way the bond policy was being implemented. They complained that bond service experience was not being included in their teaching profile and it wasn't giving them any weightage or value when they appeared for the Maharashtra Public Service Commission (MPSC) exam.
 Aurangabad
Meanwhile in Aurangabad, resident docs of the Government Medical College Hospital started their protest on Tuesday. According to the president of Mard, Aurangabad chapter, Onkar Khardikar, 'In 2009, the state medical education department promised the Mard that it would revise the doctors' stipend every three years. Our stipend should have been revised in 2012. We sent a series of reminders to the state, but it did not pay heed. Even the meeting held on Monday with the medical education minister Vijaykumar Gavit failed to arrive at an outcome,' he said.
All together 240 doctors have declared an indefinite strike till their demands are met.  Healthcare services were hit as over 400 resident docs in four medical colleges at Aurangabad, Latur, Ambaejogai and Nanded abstained from work. Along with the pay issue, the docs are unhappy about the discontinuation of the scholarships given to reserved category students. They also want CCTV installed in hospitals to counter the violence against doctors in public hospitals and well-armed security guards to prevent such incidents.
India.com Health View
One of our readers Dr Akash Rajpal pointed out, the strike goes against the sacred Hippocratic Oath that doctors take before joining the medical profession but sadly the world has changed since then and expecting just every doctor to live a life of penance seems like a tall ask. To be fair, none of the doctors demands seem unrealistic.  Paying a residential doctor such an insignificant amount seems wrong even when people working in the lower rungs like drivers and peons earn more than this. The demand for counting the experience is also legit as is the demand for better security. The only demand that is up for debate in our minds is the reserved scholarship issue. Why should a person get scholarship based on their birth but then the reservation issue is complex that would need an entire article for its own and is beyond the scope of a health site.