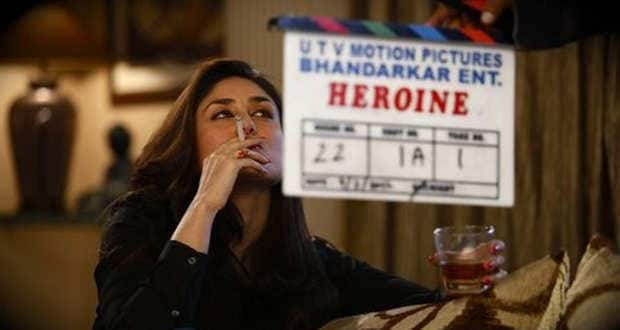 As part of HRIDAY's (Heart Related Information Dissemination Amongst Youth) initiative to curb smoking amongst youngsters over 150 schoolchildren from different schools in Delhi wrote to Kareena Kapoor urging her not to making smoking seem 'cool' on screen and not to promote it in her new film Heroine. This move is part of a larger campaign to get smoking banned onscreen and to stop its depiction on the big screen. They urged her not to smoke in any of her films including Heroine which releases tomorrow. 
Various studies have shown that depiction of tobacco use in films is directly linked to youngsters taking up smoking in a move to depict their onscreen heroes and heroines. HRIDAY says that adolescents exposed to tobacco use in Bollywood films are twice as likely to be tobacco users.  Indian women too consume tobacco in one form or another more than their counterparts with over 20% women known to be regular tobacco users. The Health Ministry has already issued a notification against depicting smoking on screen. HRIDAY has also written to 'Heroine' director Madhur Bhandarkar urging him to toe the line. About
HRIDAY had also written to 'Heroine' director Madhur Bhandarkar urging him to abide by the notification and gave reference of movies who have already complied to it. In India, high prevalence of tobacco consumption is one of the major challenges to health and about 2,700 Indians die every day from tobacco use. About 5,500 start using tobacco daily and over 15% minors use tobacco in India.