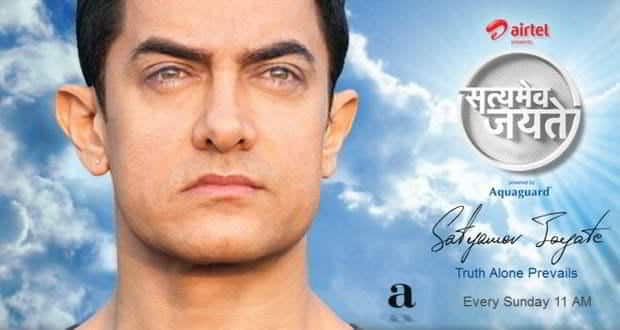 Aamir Khan's highly acclaimed Satyameva Jayate's inspired a sarpanch in a Rajasthan village to register police cases against women and families who go for tests to detect and abort the girl child. "Illegal sex determination is rampant in the Shekhawati region (Jhunjhunu, Churu and Sikar districts)," sarpanch Randheer Singh of Budania village told IANS. The village, some 200 km from here, is home to some 5,000 people. Randheer Singh said a six-member committee had been formed to keep a tab on pregnant women.
"After watching Aamir Khan's TV show Satyameva Jayate on female foeticide, I felt that awareness in Rajasthan is not enough," he said.  "Checking female foeticide at the village level is necessary to save girl children." He said that auxiliary nurses and midwives know about almost every pregnant woman in villages. "If a woman is found involved in illegal sex determination and abortion of a girl child, an FIR (First Information Report) will be filed against her with the police," Singh said. "If she is forced to abort by her in-laws, similar action will be taken against them also," he said. According to the 2011 census, Rajasthan has 883 girls in the 0-6 age group for every 1,000 boys. The child sex ratio in 2001 was 909. The Rajasthan government has taken several measures to end illegal sex determination tests. It has hiked the amount of money given to people who complain about errant ultrasound clinics. 
Satyamev Jayate has brought to fore issues like child sex abuse and female foeticide, not your usual dinner table chatter and has actually forced various state governments get their act together. The  Haryana government  has announced that pregnant women will have to submit a photocopy of their identification proof at ultrasound centres as a pre-condition for undergoing the test and there are plans to embed observer chips in ultrasound machines. Aamir Khan also met Rajasthan CM Ashok Gehlot to discuss the female foeticide situation in the state and convinced him that infanticide cases should be fast-tracked in special court. In MP, 65 MTP (medical termination of pregnancy) licences were suspended because they hadn't submitted the necessary documents. Yesterday the child sex abuse bill was also passed in Parliament to protect under 18s from sexual predators.