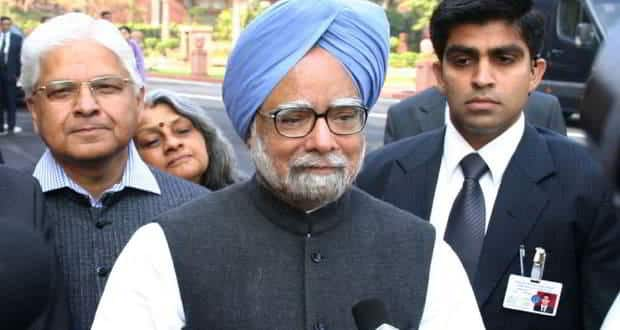 Prime Minister Manmohan Singh will inaugurate a state-of-the-art facility for cancer treatment in Guwahati according to an official statement said here. Prevalence of cancer remains high in the northeast region and it is being hoped that the new facility at the Dr. B. Borooah Cancer Institute would address many of the problems of the people. The new centre will have facilities for various types of radiation therapy, commissioned with grants-in-aid from the North Eastern Council (NEC) and Department of Atomic Energy (DAE). 
"During the visit, Dr. Manmohan Singh will also be briefed about the Revitalization Project Phase-IV (RPP-IV) for up-gradation of Dr. B. Borooah Cancer Institute to a centre of excellence at a total cost of Rs.197.49 crore," said an official statement.
Established in 1973, it is one of the leading cancer institutes of east India, and was recognised as a Regional Cancer Centre in 1980. The Institute has a 200 bedded hospital spread over a plot of land measuring 15 acres. It has, in addition, a 100 bedded guest house for ambulatory patients. About 8,500 new patients and 50,000 old patients visit the Institute every year. 
The northeast region reports the highest number of some forms of cancer, prominently oral cancer.  According to a study by the National Cancer Registry Programme, Mizoram's capital Aizwal has the maximum number of tongue cancer cases, surpassing the figure for Bhopal, where many continue to suffer from the 1984 gas leak in the Union Carbide factory. Nagaland and Manipur showed the highest age related incidence rate for nasopharyngeal (the most common cancer originating in the nasopharynx, the uppermost region of the pharynx or throat) cancers. 
The study also said that men of Mizoram and Assam and women of Meghalaya and Assam have the highest number of cancer of oesophagus (digestive tube), while stomach cancer is high in Mizoram, Nagaland and Sikkim. High use of tobacco is suspected to be the main cause behind the high number of cancer cases. 
Smoking is  the leading cause of cancer and other chronic diseases. 1 out of 3 cancer-related deaths are caused due to tobacco use.  Tobacco use is estimated to have caused nearly 120,000 deaths across India in 2010, according to research carried out by the Toronto-based Centre for Global Health Research (CGHR) in partnership with Mumbai's Tata Memorial Hospital. Nearly 600,000 Indians die of cancer every year – over seven in 10 deaths (71 percent) takes place in the 30-69 age group, the most productive period of a person's life, says the report published in the latest issue of the Lancet medical journal. The study points out that Kerala had among the highest age standardised cancer mortality rates per 100,000 for men in the 30-69 age group (158.5 for all cancers and 53.9 for tobacco-related cancers). 
Source: IANS