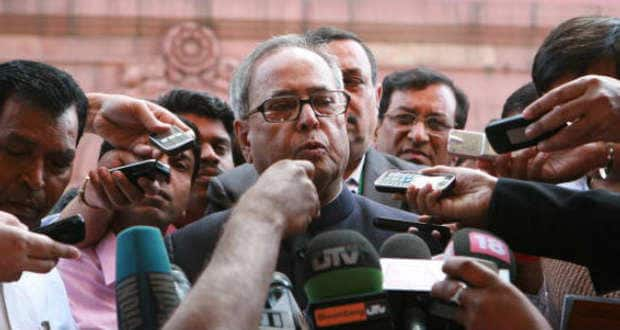 President Pranab Mukherjee assured 3 percent of total GDP expenditure on healthcare by 2022. "Government looks at scaling up expenditure of health from the current level to 2.5 percent of GDP by 2017 and 3 percent by 2022. Government cannot handle healthcare issues single-handedly. We should encourage cooperation between the public and private sectors in achieving health goals," said Mukherjee at the launch of a FICCI-Ernst & Young paper on Universal Health Coverage for India. The report suggests a hike in healthcare spending to 3.7-4.5 percent of GDP within 10 years.
The government spending on healthcare is grossly inadequate. It spends about 1% of the nation's GDP on healthcare. This has led to very high out-of-pocket expenditure for the general public. This means that 78% of all spends on healthcare are out-of-pocket and 72% of this is on drugs alone. It's estimated that 39 million are forced into poverty because of these spends. Here's a breakdown of total % of GDP spent on healthcare, percentage spent by individuals and per capita spent by the governments of various developed, developing and under-developed countries.
Stressing upon universal healthcare for all, cutting across rural and urban India, the former finance minister, in his first public appearance as the President, highlighted the need of private and public sector working side by side to improve health services. However, a similar suggestion by the Planning Commission was met with vehement opposition. Activists felts that the government was eschewing it's duties and passing on the baton to the private sector. 
"Some private hospitals provide world-class facilities, so much so that people from third world countries come here for treatment giving impetus to medical tourism. At the other end of the scale is the lack of access to even basic medical care to many people," he said. "Merely constructing hospitals isn't enough. We need human resources to make them functional and effective"
"The estimated economic loss for India due to deaths caused by various diseases in 2005 was 1.3 percent of its GDP. With an increase in the number of non-communicable diseases, this loss is expected to increase to 5 percent of GDP by 2015. Therefore, a healthcare coverage that assures access to medicines and treatment at affordable prices is an objective," said Mukherjee.
IT for better healthcare services?
Information and communications technology should be used to create an information network for better health care in the country, Sam Pitroda, adviser to the prime minister on Public Infrastructure and Innovation, said Wednesday.
Addressing a conference on healthcare organised by the Federation of Indian Chambers of Commerce and Industry (FICCI), Pitroda said existing healthcare infrastructure, especially in rural area, needed to be improved. 
"A great deal of work needs to be done in addressing the challenge of upgrading and modernising India's primary health centres and medical facilities in rural areas in the next 10 years. Unless we do this, our dream of achieving universal health cover will not become a reality," he said. 
"I am a firm believer in low-cost solutions for common ailments that afflict millions of Indians and there is, therefore, a need for marrying the advances in modern, western system of medicine with India's traditional medicine," he added. 
According to him, the Indian healthcare system is riddled with problems of corruption, bureaucracy and procedures.
"We have all the expertise and the capability and are making huge investments in healthcare. Yet, we fail in execution of schemes and programmes that will ultimately reach healthcare to the bottom of the pyramid," he said. 
 Also read:
With inputs from IANS