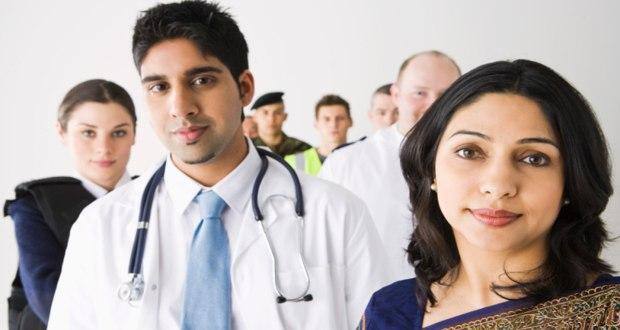 The American Association of Physicians of Indian Origin (AAPI) has taken a firm step towards giving back to the community. The AAPI is developing a sustained strategy to take the organisation forward with a renewed commitment of giving back to the community. The new executive team is also working on plans to enhance opportunities for the professional growth of its members. The AAPI members comprise of over 65,000 Indian origin physicians, 25,000 fellows and residents. "The slate of officers for AAPI 2012-13 comprise of individuals who are dedicated, industrious, experienced and very aware of the challenges that lie ahead," said Kumar. "AAPI has become a force to reckon with; we will all work together, stay focused and make you proud of our organization," added Kumar, who has been practicing otolaryngology – head & neck surgery – in Saginaw, Michigan since 1988.
 Shah, an internationally recognised clinician in wound management and hyperbaric medicine and a two-time recipient of Jefferson C Davis Memorial Award at the Gulf Coast Chapter, has pioneered the formation of Hyperbaric Medical Society in India. "With its extensive knowledge network, AAPI could advance the science of healing all over the world," said Shah, the youngest president-elect of AAPI.
He wants AAPI to reach locations where it has never gone before. "I am looking forward to AAPI having an administrative office in Chicago, a legislative office in Washington and an India liaison office in New Delhi." Jahagirdar, one of the pioneers of robotic surgery in his field has a special interest in obtaining industry liaison and corporate sponsorship for conditions unique to the Indian Diaspora. Jain, a practicing psychiatrist in New Jersey, sees her role as a woman leader in AAPI to take up women's health issues in society. Treasurer Lodha wants AAPI "to be a platform in helping our young physicians coming from India to seek residencies and to help them in settlement and to get jobs".
Source: IANS