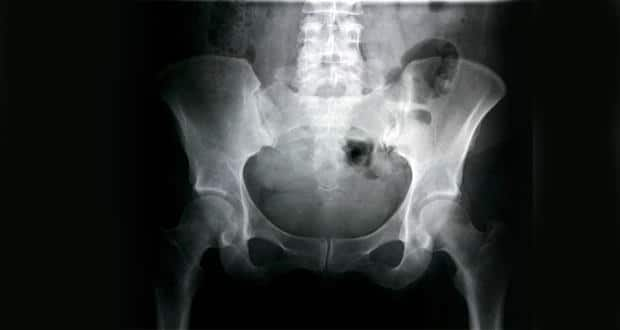 Avascular necrosis (AVN), also called osteonecrosis, aseptic necrosis, or ischemic bone necrosis, is a condition that occurs when there is loss of blood to the bone. This is because bone is living tissue that requires blood, an interruption to the blood supply causes bone to die. If not stopped, this process eventually causes the bone to collapse. AVN most commonly occurs in the upper leg. Other common sites are the upper arm, knees, shoulder, and ankles. If AVN left untreated can leads to hip arthritis, which needs surgical intervention like surface replacement or total hip replacement which is a very painful and expensive process.
P D Hinduja Hospital which has been treating patients for 60 years now also completed 10 successful years of research in Avascular Necrosis (AVN) under Dr Sanjay Agarwala.
Dr Agarwala, Chief of Surgery, Head Orthopaedics & Traumatology, Hinduja Hospital has provided a new hope for AVN patients by using the drug Alendronate, bisphosphonate to treat hip AVN. The drug Alendronate prevents bone resorption (which occurs in AVN due to lack of blood supply) and is most commonly and normally used to treat osteoporosis.
Dr Agarwala said, "Avascular Necrosis of the bone is a painful, progressively disabling disorder. The hip (femoral head) is the most common site.  Avascular Necrosis (AVN) of the femoral head is a pathologic process that results from the interruption of blood supply to the bone. Untreated, it progresses to frank hip arthritis needing surgical intervention which is total hip replacement or surface replacement arthroplasty."
He further added, "The good news for Indian patients is that the cost of this treatment works out to approximately Rs 150 per month and considering that it prevents an expensive 1 lakh surgery and the pain, this is a panacea in the management of these cases."
In its early stages, AVN is undetectable; however, as the disease progresses it becomes more painful. At first people only experience pain while putting external pressure on the bone. This pain may become more constant. If the disease progresses the bone and surrounding joint collapse, you may experience severe pain that interferes with your ability to use your joint. The time between the first symptoms and collapse of the bone may range from several months to more than a year.
AVN can occur in the people aged between 20 and 50. For healthy people, the risk of AVN is small. Most cases are the result of an underlying health problem or injury.
Possible causes include of AVN include dislocation or fracture of the thigh bone (femur), chronic corticosteroid use, excessive alcohol use, Gaucher's disease, Sickle cell disease, pancreatitis, HIV infection, radiation therapy or chemotherapy, etc.