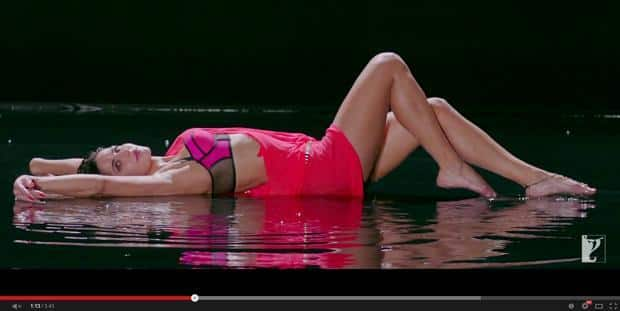 The male members of our editorial team seemed pretty zoned out when they viewed the Dhoom3 song Dhoom Machale Dhoom which has an extremely hot, fit and athletic Katrina Kaif. 'It has been a fulfilling experience to be part of Dhoom3. I have rehearsed a lot for this song. There is action, dance and it has been shot in an international style and format,' Katrina told reporters at the press conference. Read more about Aamir Khan's fitness regime for Dhoom 3.
Katrina is no damsel in distress and had gone on a strict diet and learned mixed martial arts, parkour and other fighting techniques to hold her own against the boys on bikes.  After all the franchise is notorious for its fit and sexy leading ladies – Esha Deol, Bipasha Basu and Aishwariya Rai – all scorched the screen in the previous instalments. After the amazing poster, teaser and trailer we really can't wait for the movie. 
Read about Katrina Kaif's beauty secrets.
Here's a peek at her Dhoom 3 diet: (Read in detail about how her diet helped shape her for Dhoom 3)
Breakfast
Brown bread with peanut butter or pancakes (carbs and fats)

One glass low fat milk 

Two boiled eggs white portion only (protein)
 Lunch  
Green salad with low fat dressing (fibre)

Brown rice (carbs)

Grilled fish (protein)
Snacks
Fruits and digestive biscuits
Dinner
Anything light other than carbs
India.com Health Expert's opinion
The actress' diet is spot on with a heavy nutritious breakfast which is high on protein, a lunch with fibre , carbs and proteins and a light dinner. Fruits and digestive biscuits too are an excellent in-between meals options. Here's to Kat scorching the screen in Dhoom 3.
Check out other celeb regimes
 For more articles on Diet and Fitness, check out our Fitness section. Health.India.com is now TheHealthSite.com. Follow the all-new site on Facebook and Twitter.