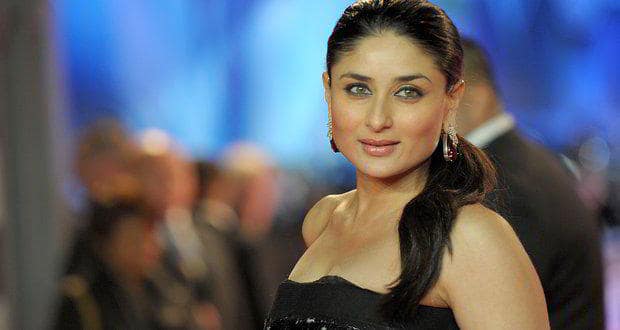 In an interview with a leading tabloid, actress Kareena Kapoor, famed for her size zero figure has rebuffed claims that 'fat is sexy'. The actress who's getting in shape for an item number in Heroine vehemently denied being fat is sexy. "Being fat is not sexy! Anyone who says that is talking crap. Voluptuous is sexy, but fat is out. Any woman who says she doesn't want to be thin is talking nonsense. It's every girl's dream."
While actresses of yesteryear, not to mention her contemporaries like Vidya Balan and Sonakshi Sinha scorched the big screen with their voluptuous curves, Bebo thinks big is not cool. She has been dieting like crazy for the past month to get her 'Size Zero' figure back; though this time she claims it'll be a size zero with curves.  "I have gone back to the size-zero look I had in Tashan, but this time it is curvier. I wanted this body for my item song. Since it is a rigorous and raunchy number, I decided to go for a slim and sexy look but I still have curves in the right places. It may be a trend now with some actresses, but I definitely don't want to look plump or fat!"
New goals, new diet
Kareena's celebrity dietician Rujuta Diwekar has amended her diet to get her back in shape. According to Kapoor, the key to the perfect figure is augmenting a proper diet with the right amount of exercise. Diwekar keeps changing Kapoor's diet so that she doesn't get bored. She reveals that on a recent trip to Turkey she ate nothing but hummus with pita bread, salads, strawberries and olives.
Incidentally for those not in the know hummus is a Middle-Eastern dip which is made with chickpeas, tahini, olive oil, lemon juice and garlic. Hummus has immense health benefits. It's high in iron, foliate, Vitamin C and Vitamin B6. The chickpeas in hummus make it an excellent source of protein and dietary fibre, whereas the tahini consisting of sesame seeds is an excellent source of methionine, complementing the proteins. It also has virtually no trans-fats and is very popular with vegetarians as a source of protein. When eaten with pita bread it serves as a whole meal; a very good protein-fibre combination.
For dinner she roped in an Indian cook to make her old-fashioned daal, rice and sabzi. Kareena said the key to a right diet is to have the carbs and proteins in equal proportion.
Exercising right
It's not only about the diet and the actress did regular yoga up to 40 minutes of asanas and 50 surya namaskars.  She exercised twice a day.
No fad diets for her
The lady also hit out at fad diets saying the no-carbs diet was silly. She has no qualms about eating potato and rice from time to time
It will be interesting to see what the 'Size Zero with curves' looks like. 
Also read: Bollywood endorsed diets