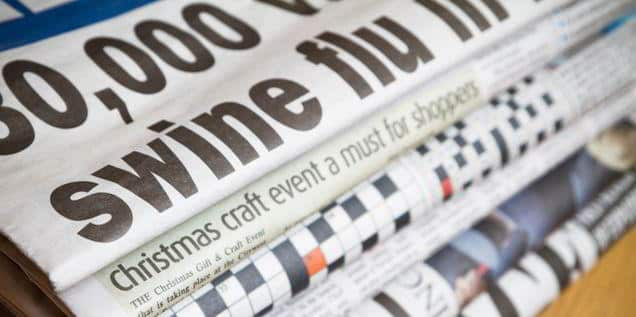 While there have been 132 deaths and 708 cases of swine flu across the country during the current year, the Central Govt feels that it's 'well under control' and that they were monitoring the situation. The worst hit state has been Rajasthan with 236 cases and 65 deaths, followed by Haryana in the Jan 1 to Feb 6 period this year.
Since 2009 there have been a reported 53,943 cases and 3,315 deaths due to the virus. The government also said that since the virus is circulating within the country, there is no need to impose any travel restriction or screening at inter-state point of entry, railway stations.
A Lancet study however believed that official figures for the 2009 swine flu pandemic in India were grossly underestimated. The study suggests the actual death toll could be anywhere between 1.5 and 6 lakhs during the first year of the virus when it was rampant around the country.
Just a seasonal flu?
'World Health Organisation while declaring the pandemic to be over in August 2010, conveyed that the influenza H1N1 pandemic virus would take on the behaviour of seasonal influenza virus and continue to circulate for some years. Hence, in the post-pandemic period, localised outbreaks of varying magnitude with significant level of H1N1 transmission are expected,' a Health Ministry statement said.
The ministry said cases are being reported presently from states of Delhi, Gujarat, Haryana, Rajasthan and Punjab and said small pockets of population that remained unexposed to the pandemic and were susceptible would be affected. Delhi has reported 57 laboratory confirmed cases of Influenza A H1N1 since January 1, 2013 of which three have died (as on February 7). A total of 153 lives have been lost in the national capital since May 2009 due to the Influenza A virus, with a total of 11,294 cases reported so far. In Delhi, 22 hospitals (17 government and 5 private) and 8 laboratories (3 government and 5 private) have been activated and this includes central government institutions like RML Hospital, Safdarjung Hospital and laboratories of NCDC and AIIMS.
Prevention
Swine flu isn't a disease that you can catch from pigs. It is in fact, a human virus that spreads from one human to another. The virus is extremely contagious. Here are some swine flu prevention tips: 
It can spread through coughing and sneezing so always cover your face while doing so. And make sure people around you in office or home also follow this.
Avoid touching your eyes, nose or mouth too often
Maintain a high level of personal hygiene. Always wash your hands before or after eating and particularly after returning from a public place.
Sometimes virus can spread through droplets that have remained on surfaces of things like laptops, phones so avoid using someone else's items.
Avoid public places, unhygienic conditions, etc.
If your city/area is swine-flu endemic, always wear a standard swine flu mask  in public places (the H-95 mask which is worn by nurses and doctors while collecting samples from swine flu victims). Normal surgical masks which sell like hot cakes during swine flu season might not give enough protection.
If you feel sick and look like you are developing a cold or fever, stay at home and take enough rest. Rest has also been shown to increase 'interferons' which help our immunity to fight the virus better. Keeping away from others also prevents spread of the infection.
Also read: Swine flu: All you need to know