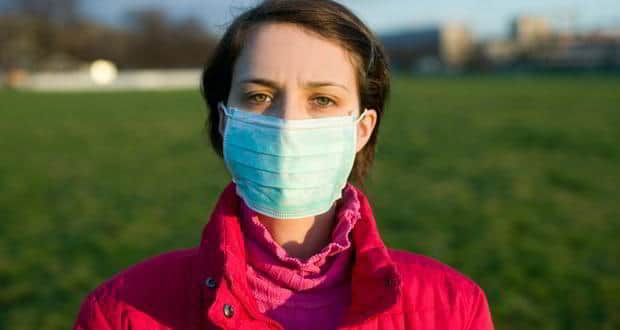 4th April: A 55-year-old woman tested positive for swine flu in Shimla, the first case in Himachal Pradesh this year, a health official said here. "The victim, a resident of Mandi district, was admitted to an isolation ward of the Indira Gandhi Medical College and Hospital in Shimla," swine flu surveillance officer Omesh Bharti told IANS. He said the woman was in the hospital for the past two days. She was admitted here with high grade fever and chest congestion. Bharti said the state surveillance unit has already sounded an alert in the state in the wake of swine flu cases in Maharashtra.
  Click here to find out how to keep the disease away.
3rd April: Going to clinic to detect swine flu might become outdated soon. The DRDO labs have developed a diagnostic kit can detect the swine flu virus in a hour. It will cost Rs 1400. The Gwalior-based DRDO (Deference Research and Development laboratory – Defence Research and Development Establishment (DRDE) has developed this kit. The kit produced by two companies, a Noida-bases and a Hyderabad-based, is expected to hit the market within three months. The kit was launched recently at the latest edition of Defexpo in Delhi.
2nd April: Experts are worried that panic about swine flu is spreading faster than the virus! Doctors have urged the media not to create hype over swine flu infection or any deaths that may occur and warned that scaring people might drive them to self-medication. People should stop popping Tamiflu (Oselatamivir) indiscriminately as it's a powerful drug will have even the mild strains of flu building resistance against strong drugs and could be left without any immunity when the virus does strike.  "There is no reason to get so obsessive over swine flu—people are walking around with much worse infections," says a senior government doctor, pointing out that nobody makes a hue and cry when someone dies of pneumonia, dengue or malaria.
1st April: Swine flu has become a nationwide crisis with more and more states getting affected. Three more people tested positive for the virus in Bhopal where two people have already succumbed to the virus. Two cases were detected in Chennai and one in Vizag district. Pune, of course is the worst hit and there have been reports of swine flu infections from all over the country including Rajasthan, Andhra Pradesh and Karnataka.
28th March: A 37-year-old man has died of swine flu at a private hospital here, a doctor said Thursday. Anil Hole, a resident of Saket Nagar was admitted to a hospital on March 25 with severe cold and lung congestion. When his condition deteriorated, he was moved to another hospital. "He was diagnosed with pneumonia in his lungs, suspecting swine flu. His blood sample was sent to Jabalpur. The patient died on Wednesday afternoon," said P.N. Agrawal of the Agrawal Nursing Home in Arera Colony. He said Hole had not travelled anywhere outside Bhopal. No member of his family was suffering from swine flu. The test report confirmed that Hole was suffering from swine flu. "We had sent 12 samples and one was found positive," Bhopal chief medical and health officer Pankaj Shukla told IANS. 
26th March: The swine flu threat can no longer be brushed aside as minor with the number of cases up to 211, traversing  five states and claiming 16 lives. Yesterday Gujrat also reported one case, a 25-year-old from Anand. He has been placed in an isolation ward and is under ventilator support. Pune is the worst hit with 9 deaths and 126 cases.Click here to find out why Pune is the worst hit.  Medicos are advising people to keep calm, saying that most victims had other health complications.  Click here to find out how to keep the disease away.
24th March: According to the latest reports the national death toll due to swine flu has gone up to 14. On Friday officials in Mumbai confirmed that a six year old boy and his grandmother tested positive for the virus. They hadn't travelled to Pune recently and hence couldn't contracted the virus from there. Pune has reported over 100 swine flu cases and 8 deaths. The disease has also hit the states of Rajasthan, Andhra Pradesh, Goa and Karnataka. Click here to find out how to keep the disease away.
The H1N1 menace has cast an ugly pall on the entire nation with 129 cases and 12 deaths reported in the last 20 days. Four states have been hit by H1N1 virus. Maharashtra, Rajasthan, Andhra Pradesh and Karnataka have reported a combined 129 cases out of which 69 are from Maharashtra alone. People will hope there is no repeat of the 2009 situation. According to Wikipedia there were 1410 deaths and 19,947 infected back then. Since then H1N1 cases have been on the decline not just in India but all over the world.
The government doesn't feel there is any reason to panic and has asked these states to strengthen their surveillance system to check any further spread. "The Health Ministry is monitoring the situation and there is no cause for worry. The states where cases had been reported have been advised to step up surveillance to control the further spread of the virus," Health Secretary PK Pradhan said.
As per data released by the Health Ministry today, in the first 21 days of March, a total of 129 positive Influenza-H1N1 cases have been reported, with a total of 12 deaths. Of these, 69 cases are from Maharashtra, 27 from Andhra Pradesh, 28 from Rajasthan and five from Karnataka.
The Emergency Medical Relief Division of Union Ministry of Health and Family Welfare is following the developments in the states of Rajasthan, Maharashtra, Andhra Pradesh and Karnataka for H1N1 cases. Swine flu tests are available at all government facilities and the medicine Tamiflu is available indigenously on prescription