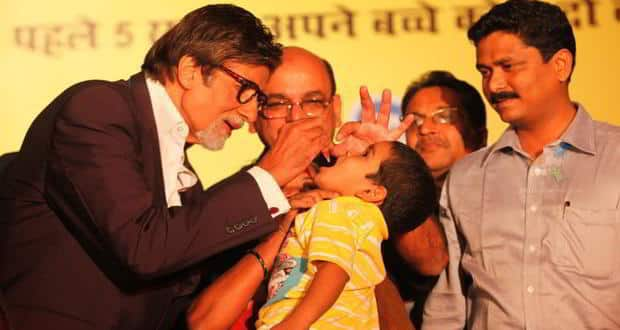 Countless campaigns and great work from the government in eradicating polio has finally bore fruit. World Health Organisation (WHO) is soon going to certify India as a polio free country after no cases of the disease were reported in the last three years.
'Any country that does not have a case of polio for three consecutive years is declared polio free by the WHO. For the last two years we have been a polio free country. If by January 13, there are no polio cases in the country, then we will be declared polio free.', Union Health Minister Ghulam Nabi Azad told reporters a few days ago. (Read: India to be a polio free country: Azad)
This achievement is noteworthy because in 2009, 50 percent of the polio cases worldwide were from India. Among the people who contributed and are appreciative of the success is Bill Gates, the founder of Microsoft, 'Our foundation began working in India a decade ago, at a time when many feared that the country would become a flashpoint for HIV/AIDS. Since then, we have expanded into other areas, including vaccines, family planning and agricultural development. In all of this work, Melinda and I have seen many examples of India's poor making dramatic contributions. But nowhere has this power been demonstrated more clearly than in the fight to end polio. Indeed, India's accomplishment in eradicating polio is the most impressive global health success I've ever seen.', he said in a piece for the Wall Street Journal. 
Polio is still endemic to a lot of countries like Pakistan and Afghanistan. Hopefully, they too will learn from India's success story and soon we will have zero polio cases in the whole world.
What is polio? 
Polio or poliomyelitis is a communicable viral disease which affects the nerves and can lead to partial or permanent paralysis. It is transmitted through stool or saliva. The global effort to eradicate polio has been very successful and from 350,000 cases in 1988 only 40 cases were reported worldwide in 2012. There is no cure for the diseases though vaccination can prevent the disease for life. (Read more..)
For more articles, visit our Diseases and Conditions Section and for videos check out our YouTube Channel. Don't miss out on the latest updates. Follow us on Facebook, Twitter and Google Plus.