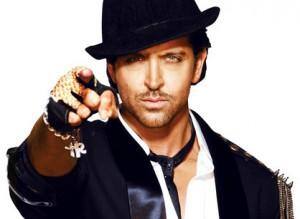 In his first media interview, after the surgery for blood clot in his brain, Hrithik Roshan talked to TOI about recuperating from a brain surgery and how he left him stronger. He said the surgery experience was mind-blowing (literally) and it left him feeling stronger and better. 'It was effortless and not even for a second did I feel fear; that was surprising even to myself. I was very objective about the whole thing. God knows where such clarity and strength came from. I've realised through my years that there is no need to be afraid of anything,' he told TOI in the interview. So how does a superstar spend their days off? He spent time with the family, read and even wrote a poem; claiming that anything creative can get out of a dark place! 
The actor was also present at the Dahi Handi celebration in Ghatkopar on Thursday even though he was advised by the docs to stay away from such events since he underwent brain surgery.
'My doctors told me not to go to a place where there is a lot of noise as it might affect the senses. I was also told that I shouldn't go to a crowded place where I might get pushed,' says Hrithik. 'These are valid concerns but I feel that nothing can harm you when you are giving love. I felt completely protected.' Hrithik, who spent about an hour at the function, insists 'when someone does something great for others, it's always wonderful to be a part of it and contribute.' Apparently, the mandal that organised the Dahi Handi, which Hrithik visited, has donated part of the prize money to an NGO supporting tribal girls suffering from starvation. 'The euphoria was so overwhelming that I just went with the flow. The energy out there was incredible. And it was also for a social cause supporting tribal girls which is also why I chose to go. I can't believe that I jumped and danced, even though I'm not allowed to right now,' says Hrithik.
What was Hrithik suffering from?
He was suffering from chronic subdural haematoma. It's a condition where the blood and the products of its breakdown between the surface of the brain and its outermost covering – called the dura. In this condition, the blood slowly leaks out of the veins surrounding the brain to form a clot. The condition is termed 'chronic' because it manifests several weeks after it first starts to bleed.
Usually this type of bleeding occurs when a person suffers a mild head injury (Hrithik suffered a head injury during the filming of Bang Bang) or when a haemorrhage has been left to heal itself. It is also seen in elderly people, due to the shrinking of the brain. In most cases a person might not even know that he/she is suffering from the condition, but might experience mild symptoms such as dizziness, headaches and drowsiness. In severe cases he/she might suffer from severe symptoms like vomiting, confusion, coma and difficulty in speaking or swallowing. Read more…   (Also read: How Hrithik got fit for Krrish 3 and life)