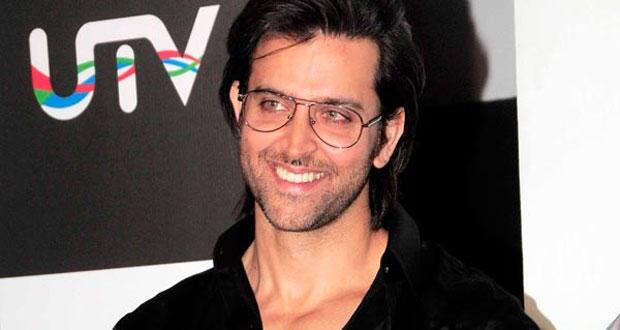 Hrithik Roshan, one of the reigning stars of the Hindi film industry, underwent a brain surgery for removal of a clot at the Hinduja Hospital on Sunday. The surgery was successful and he should be out of the hospital in the next 48 hours, said his father and filmmaker Rakesh Roshan. The 39-year-old was wheeled out of the operation theatre around 3 p.m. His parents and wife Sussanne were present throughout the 50-minute neuro-surgery to correct the chronic subdural hematoma condition.
Rakesh Roshan said: 'The surgery is over and Hrithik is fine. He should be out of the hospital in the next 48 hours.' Hrithik is out of danger and on way to complete recovery, he added. Before the surgery, Rakesh Roshan told IANS that there was 'a clot in the brain', and that in medical terms it's called 'chronic subdural hematoma'.
A father of two sons, Hrithik too had informed about the surgery through his Facebook post. The star hero embarked on his acting journey with super hit love story 'Kaho Naa… Pyaar Hai' in 2000 and in the last 13 years, he has worked in about 30 films including hits like 'Kabhi Khushi Kabhie Gham', 'Koi… Mil Gaya', 'Krrish', 'Dhoom:2', 'Jodhaa Akbar', 'Agneepath' and 'Zindagi Na Milegi Dobara'.
Currently, he is gearing up for the release of 'Krrish 3', third film in the sci-fi superhero series after 'Koi… Mil Gaya' and 'Krrish', which were directed and produced by his father under their banner FilmKraft.
For the third instalment also Rakesh Roshan went behind the camera.  Last month Hrithik unveiled the first look of 'Krrish 3' on Facebook and it is set for a Nov 4 release, a day after Diwali this year. Apart from that, Hrithik is also associated with Dharma Productions 'Shuddhi', scheduled to go on floors end-2013, and Fox Star Studios' 'Bang Bang'.
Read: What is chronic subdural haematoma? 
'Fox Star Studios joins millions of superstar Hrithik Roshan's fans and well-wishers across the world in wishing him a speedy recovery. Hrithik's health and well-being is the top priority at this moment. As a consequence, the shoot of the upcoming third schedule of Siddharth Anand's 'Bang Bang' has been moved forward. We shall update the dates of the new schedule at an opportune time,' said a statement from the banner.
This is not the first time, Hrithik had a surgery. A couple of years ago, he went in for a knee surgery in the US. Hrithik Roshan's wife Sussanne thanked everyone for 'good wishes and prayers' for the star. Hrithik, who was diagnosed with chronic subdural haematoma and was admitted Saturday evening at the Hinduja Hospital in Khar, was operated upon in the afternoon and came out of the operation theatre around 3 p.m.
The 50-minute neuro-surgery has been successful and Sussanne said she was relieved.  'Thank you for all your love and concern, Hrithik has come out of the surgery stronger than ever before. Gratitude and love to all of you for all your good wishes and prayers for him,' Sussanne said in a statement. Hrithik's family is overwhelmed by the response of fans and well-wishers and thank all their friends for their love, support and prayers. In the morning, Hrithik, 39, had informed about the surgery through his Facebook post as well as his tweet.  'Minor brain surgery to remove blood clot. Should be rock n rolling by evening! U guys have a great day too! Supersonic!!' tweeted Hrithik. According to his father and filmmaker Rakesh Roshan, Hrithik will be discharged in the next 48 hours.
What is chronic subdural haematoma?
A chronic subdural haematoma is a collection of blood and the products of its breakdown between the surface of the brain and its outermost covering – called the dura. In this condition, the blood slowly leaks out of the veins surrounding the brain to form a clot. The condition is termed 'chronic' because it manifests several weeks after it first starts to bleed.
Usually this type of bleeding occurs when a person suffers a mild head injury (reports suggest that Hrithik suffered a head injury during the filming of Krrish 3) or when a haemorrhage has been left to heal itself. It is also seen in elderly people, due to the shrinking of the brain. In most cases a person might not even know that he/she is suffering from the condition, but might experience mild symptoms such as dizziness, headaches and drowsiness. In severe cases he/she might suffer from severe symptoms like vomiting, confusion, coma and difficulty in speaking or swallowing. Read more…  
With inputs from IANS