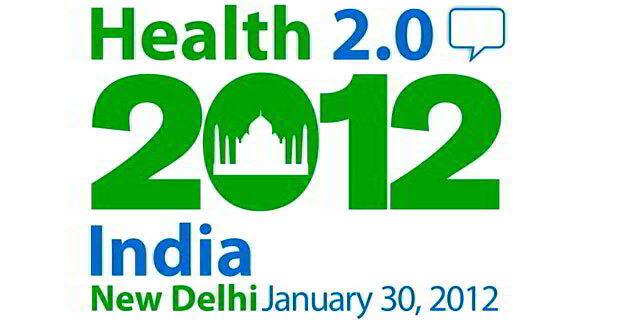 Health 2.0 (in partnership with CIMGLOBAL)  – scheduled on January 30 at Gurgaon – sounded pretty cool from the sound of it. Having a background in both health and digital fields, I decided to look it up. As per the schedule on the website, it had a fairly long line-up of speakers – from the central government, IT industry, health sector and social innovators. Not knowing what to expect, I walked into the conference in search of what would be relevant for you on www.thehealthsite.com.
The first keynote interview with Mr Baljit Singh Bedi, president of the Telemedicine Society of India, set the tone for the day – it was going to be about people who had actively made a difference in the segment. One of the earliest authorities in e-health, Mr Bedi advises the Indian Government about policies in telemedicine. He was not only very optimistic about telemedicine but also announced the Government's plans to overhaul the healthcare budget. What this will translate to is better healthcare access for all, including those in the remote or rural areas.
Som Mittal, president of NASSCOM, advised the entrepreneurs to think fresh and come up with ideas that are relevant in the Indian context while striving to reduce costs. He further said that waiting for the conditions to be perfect would be a waste of time and energy.
Some of the interesting technologies spoken about / launched / demoed included:
Videum, which enables you to watch health videos in multiple languages using the dotSUB technology
Healthphone, which combines technology and social innovation, imparting health education messages, especially to pregnant and new mothers. A 2 GB SD card preloaded with health messages in Indian languages (costing Rs 80-90). It is currently being distributed through local Anganwadi workers and the 8.8 lakh ASHA workers.  
MEDgle, a personalized medical search engine, was demoed by its CEO, Ash Damle. You can search over 10,000 symptoms, 2100+diagnoses, 5000+ drugs and 6000+ procedures on the site.
Medico.in, a user-generated site where people can ask their health-related questions on various topics was launched by CEO Dr Elan Dekel.
Healthconnect is a site where people can store and track all their medical records. The website already has 7.5 lakh people using the tool, promising a bigger growth in the future.
MphRx is another solution to store your medical records, this time, with a mobile-based interface as well.
Pharmasecure is an innovative SMS-based IT solution to fight counterfeit drugs.
Health 2.0 was also the ideal place to meet inspiring social innovators like Dr Nandini Mundkur (founder at Centre for Child Development & Disabilities), Dr Aniruddha Malpani (Medical Director at HELP), Monty Montoya (President and CEO at Sightlife, working on a mission to wipe off corneal blindness globally), Priya Jha (Country representative at the Institute for Reproductive Health), Dr Mark Ereth involved in the Cheetah Development project at the Mayo Clinic, Tristha Ramamurthy from TeachAIDS, Rachel Yeager from ProjectHER, a social initiative that works for women's health needs.
The eight-hour conference was highly inspiring since the people who presented it are people who 'walk the talk' and make a significant difference in the field of healthcare. We at www.thehealthsite.com will soon have a series of articles that will elaborate on the more interesting of the technology and people from Health 2.0.