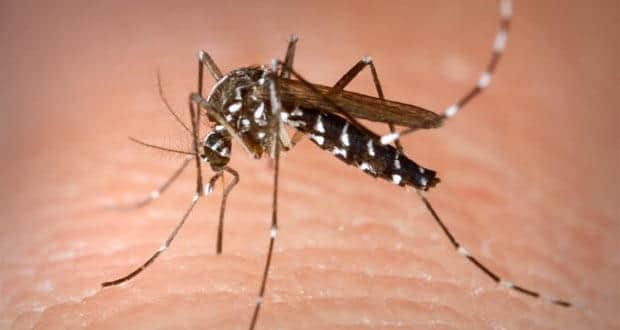 Private docs in Chennai have admitted that they are starting to see patients infected with dengue while the Corporation of Chennai continues to deny that there are any such cases in the city.
Doctors in private hospitals and clinics say that they have treated children with dengue and the disease has surfaced much earlier than usual this year. The usual season for fever starts in August during the monsoon season.
"We have been seeing at least one patient in two days over the past two weeks, but most of them recovered quickly," says Dr Geetha Hariharan of Surya Hospitals. "No patient has become critical so far or required to be hospitalised."
The corporation however maintains that no cases of dengue fever have been registered in the last three days. "A dengue infection was last recorded on Saturday, and that was an isolated case," said city health officer Dr P Kuganantham, an expert in infectious and communicable diseases.
With the rising death toll in several districts and doctors detecting 1,466 cases in the state, CM Jayalalithaa instructed all districts to step up fogging and cleaning operation to counter the spread of the disease. The civic body began screening people coming to the city from the southern districts such as Tirunelveli, Virudhunagar and Madurai at the Egmore Railway Station, Koyambedu bus terminus and the Tondiarpet terminus, where most buses from Tirunelveli halt. Officials insisted this was a precautionary measure. "We screened around 600 people on Thursday," said a health official. "We checked for symptoms such as high fever, but none of the passengers showed signs of the infection."
The corporation's health dept. has also issued a notification to all city hospitals to make sure that there are no potential breeding grounds for mosquitoes and asked them to use nets in all dengue wards. The department has sent private doctors basic information on the three stages of dengue – fever, convalescence and toxic phase.
"Doctors should recognize fever with body pain, accompanied by pain behind the eyeballs as symptoms dengue and recommend a blood test," Dr Kuganantham said. "If the patient does not get intensive care in the first three days, the chance of the infection becoming fatal goes up from 2% to 20%."
125 vans were used to fog all the wards twice on Thursday and have been clearing potential mosquito breeding grounds. The van covered 875 km of 4.825 roads in the city and also removed 50 tons of garbage – unused tyres, coconut shells, unused teacups, grinding stones and all other possible water receptacles that can be used by mosquitoes to lay eggs. "The aedes mosquito that carries the disease bites during dawn and dusk and breeds every three days. We will continue to spray larvicide in drains and water bodies regularly till we are satisfied that breeding areas are cleared," a health officer said.