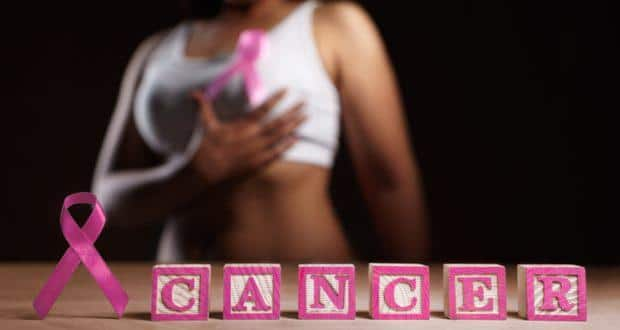 Researchers at UT Arlington are a step closer to understanding how the commonly used synthetic compound bisphenol-A, or BPA, may promote breast cancer growth. Subhrangsu Mandal, associate professor of chemistry/biochemistry, and Arunoday Bhan, a PhD student in Mandal's lab, looked at a molecule called RNA HOTAIR. HOTAIR is an abbreviation for long, non-coding RNA, a part of DNA in humans and other vertebrates. HOTAIR does not produce a protein on its own but, when it is being expressed or functioning, it can suppress genes that would normally slow tumor growth or cause cancer cell death. High levels of HOTAIR expression have been linked to breast tumors, pancreatic and colorectal cancers, sarcoma and others. (Read: 10 tips to cope with breast cancer)
UT Arlington researchers found that when breast cancer and mammary gland cells were exposed to BPA in lab tests, the BPA worked together with naturally present molecules, including estrogen, to create abnormal amounts of HOTAIR expression. 'We can't immediately say BPA causes cancer growth, but it could well contribute because it is disrupting the genes that defend against that growth,' Mandal, who is corresponding author on the paper, said. 'Understanding the developmental impact of these synthetic hormones is an important way to protect ourselves and could be important for treatment,' he said. The results were published online in the Journal of Steroid Biochemistry and Molecular Biology. (Read: 10 tips to detect breast cancer early)

What is breast cancer?
Breast cancer is a type of cancer originating from the breast tissues. Both men and women can be afflicted by it though it's rarer in men. Along with cervical cancer it's one of the most common types of cancer that afflicts women. One of the major issues with breast cancer is that it is often not detected soon enough. This is due to low awareness about the disease. Detecting it early can significantly reduce the death risk. (Read: Breast cancer — causes, symptoms, myths, diagnosis, treatment)
With inputs from ANI
For more articles on breast cancer, visit our breast cancer section. Follow us on Facebook and Twitter for all the latest updates! For daily free health tips, sign up for our newsletter. And to join discussions on health topics of your choice, visit our forum.