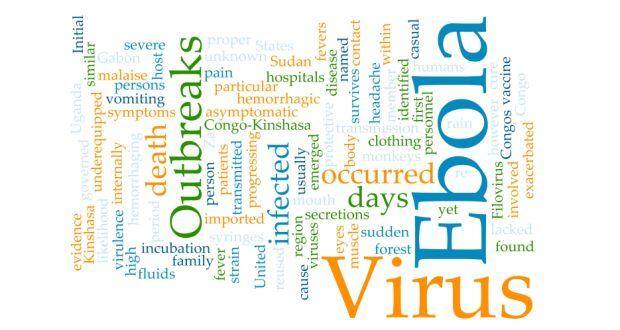 As the Ebola outbreak threatens the entire world with an increasing death toll, health authorities and immigration departments are now collaboratively working to track health of passengers travelling across the globe. Without effective vaccine to provide protection against the virus, without definitive treatment to recover from acquired infection and without a clear understanding of modes of transmission of the virus, taking these necessary precautions is currently the only strongest way to prevent Ebola infection.

According to Dr Ratan Kumar Vaish, senior consultant, department of medicine, Rockland Group of Hospitals, Delhi-NCR people with low immunity and those suffering from diabetes, kidney disease, HIV infection and malnutrition should be extra cautious about their decision to travel to Ebola prevalent areas. He recommends some preventive measures for people who cannot avoid traveling.
If you're taking medication for any infectious diseases and if you're currently suffering from viral flu, you should avoid traveling before complete recovery. When you're suffering from an infection, your immunity weakens. This could be a good opportunity for the virus to attack you.

Older people, young peers and pregnant women should not travel at all. They have a high risk of acquiring infection.

Those who are traveling should be extra careful about their diet. Eat a balanced diet. Avoid junk food and under-cooked food, especially meat.

Avoid visiting areas that are too crowded and dense in population.

Following personal hygiene is must. Wash hands under running water for about one minute.

Those who have returned from their trip to places where Ebola is prevalent should also be equally careful. Although there are no cases in India yet, you need to be alert about the signs. If symptoms like fever, body ache, sore throat set in within a few days after traveling, seek medical opinion from a qualified doctor only. Do not take any of these symptoms lightly.
Apart from these, the Centres for Disease Control and Prevention (CDC) recommends the following precautionary measures for travelers.
In any case, avoid handling items that you suspect have been contaminated, especially blood or body fluids.

Avoid contact with other people and avoid visiting hospitals where treatment for Ebola is being given.

Use masks and other protective stuff like gloves and eye protection if needed.

Be careful about your health for at least 21 days after suspected exposure to the virus. If you develop any symptoms within this period, visit a specialist. Avoid traveling and direct contact with others before your visit to the doctor and confirm the cause of your symptoms.
'The best of all preventive measures is to avoid non-essential traveling to afflicted areas,' says Dr Ratan.
Photo source: Getty images
 You may also like to read:
For more articles on diseases & conditions , visit our diseases & conditions section. Follow us on Facebook and Twitter for all the latest updates! For daily free health tips, sign up for our newsletter. And to join discussions on health topics of your choice, visit our forum.