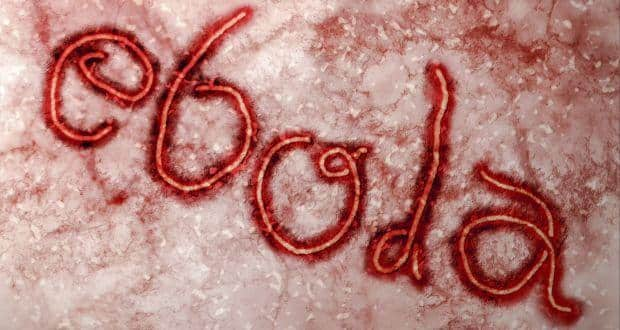 A recent research related to the Ebola virus disease (EVD) states that the Ebola virus is rapidly mutating, making it difficult to diagnose and treat. A study conducted on the initial patients being infected with the virus in Sierra Leone revealed more than 400 genetic modifications of the Ebola virus, which might prove detrimental for the ongoing treatment measures but also to the vaccines that are under clinical trials for future treatment of the Ebola virus. (Read: Traditional healer responsible for bringing Ebola to Sierra Leone — scientists)
The Researchers at the Broad Institute in Massachusetts and Harvard University warn that the Ebola virus is constantly undergoing mutation. The findings show that the future treatment options including vaccines as well as diagnosing of the disease will be very difficult and less effective as mutations will continue. As of now, the researchers have analysed around 99 Ebola viral genomes. Since the Ebola outbreak in West Africa in March, more than 1550 people have died of the Ebola virus disease. Earlier in August (24th), a new viral strain of the Ebola virus different from the one being observed in West Africa was detected in those from Democratic Republic of Congo, posing threat to million of lives all over the world. (Read: Latest Ebola News: Liberian Government lifts Ebola quarantine, people celebrate)
The World Health Organization has supported the use of experimental drugs (drugs which are not approved by FDA due to lack of data on human clinical trials) like ZMapp and other vaccines for treatment of Ebola infected patients. The U.N. health agency on Thursday said, 'The Ebola outbreak will affect more than 20,000 people in West Africa and might spread to more countries, indicating a clinical emergency all over the world. It requires worldwide effort costing more than half a billion dollars to overcome the deadly Ebola outbreak.' The WHO has announced a $490 million plan to contain the rapid spread of the Ebola virus over the next nine months due to the possibility of Ebola endemic to spread to 10 more countries, other than the four major Ebola-hit countries of West Africa namely Sierra Leone, Liberia,Guinea and Nigeria. (Read: Ebola infected monkeys said to be recovering with ZMapp)
8 tips to prevent Ebola infection
For a deadly virus like Ebola, negligence is a golden opportunity to attack healthy individuals and cause Ebola virus disease (EVD). Once an outbreak has been declared, only effective preventive and precautionary measures will help prevent further spread of infection. Here are some expert tips that can help you prevent the disease. (Read: Ebola virus — causes, symptoms, diagnosis, treatment, prognosis and prevention)
Educate yourself about Ebola: Knowing the symptoms, modes of transmission and preventive measures is the first step to prevent the spread of the disease. This information is especially important for those who are travelling to and from affected areas in West Africa.   (Read: Has the Ebola virus really come to India?)
Maintain sanitary conditions: Basic hygiene plays a very important role in preventing Ebola. The exact way by which the virus enters the body is still debatable but skin and eyes are suggested routes for viral entry. However, food and water may also serve as source of entry. So, simple acts like washing hands before eating and disinfecting surfaces and covering the mouth can help prevent the spread of the virus, especially in areas surrounding the areas of outbreak.   (Read: Ebola Facts: Top 7 myths busted)
Avoid contact with blood and body fluids:  Ebola virus spreads through all body fluids including blood, semen, saliva, sweat, urine, fecal matter and vomit of infected individuals. Healthcare workers and medical staff who are more likely to come in contact with infected body fluids, infected needles and first aid, should handle them with protective gear. (Read: 5 reasons the ebola virus should never come to India)
Treat injuries: Open wounds and injuries can give the virus an opportunity to enter the body. Therefore, minor cuts and bleeding injuries should be kept covered and be treated at once. To know more read tips to prevent Ebola infection
Take this 60-second Ebola quiz and save your life!
Image Source: Getty Images
You may also like to read:
For more articles on diseases & conditions , visit our diseases & conditions section. Follow us on Facebook and Twitter for all the latest updates! For daily free health tips, sign up for our newsletter. And for health-related queries, visit our Questions and Answers section.