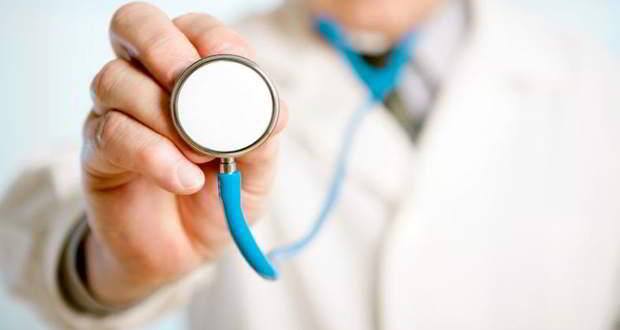 Things turned ugly at the Sawai Man Singh (SMS) hospital, as relatives of a deceased 17-year old girl and hospital nurses protested outside the superintendent's office. The protestors alleged that the girl had died due to the hospital's negligence. The girl had applied for an ICU bed but didn't get one.
 They continued protesting at the hospital for more than 3 hours forcing superintendent LC Sharma to leave his office. There were also reports that the police, who had arrived to contain the protestors manhandled a photojournalist on the spot.
The girl, Diksha, was admitted to the medicine ward with fever and respiratory problems two days ago. However, when her condition didn't improve her aunt Gayatri, a senior nurse at the hospital tried to shift her to the ICU. Since Gayatri is a senior nurse in the hospital, she rushed to the hospital superintendent LC Sharma's office urging him to allot ICU.
"I tried a lot to ensure that my niece get a ventilator. But the hospital administration did not provide the facility, which is why my niece died," Gayatri fumed. She said that she had herself checked the availability of the ICU. "Bed number 10, 4 and 8 were vacant and I informed the hospital administration about it. However, still they did not allot the ICU," she said.
She also alleged that wrong prescription was given to her niece as her body turned blue during treatment. She also met state health minister Dr Rajkumar Sharma with her grievance. Gayatri said, "I'm not going to spare these people, they have killed by niece. I have met the state health minister who has promised me that I'll get justice in the case".
The superintendent Sharma said a committee had been formed to look into the matter. "A committee has been formed which will fix the responsibility behind the incident," Sharma said. He said that the girl had died due to acute respiratory distress syndrome. He added that protocol dictated that a patient's doctor applies for an ICU. "In this case, there was confusion. We have not received any call from the doctor. We have formed a committee which will look into the matter," Sharma said.  According to the latest reports, the deceased's father has lodged a complaint at the SHO Motidungri police station against Dr LC Sharma and a few others doctors of the hospital for negligence in duty.
"We have got a complaint from the girl's relatives against doctors of SMS hospital. We will investigate the case and will lodge an FIR if needed," said Deepak Khandelwal, SHO Motidungri police station. Apparently, Khandelwal is one of the police officers who allegedly manhandled the photojournalist at SMS hospital.