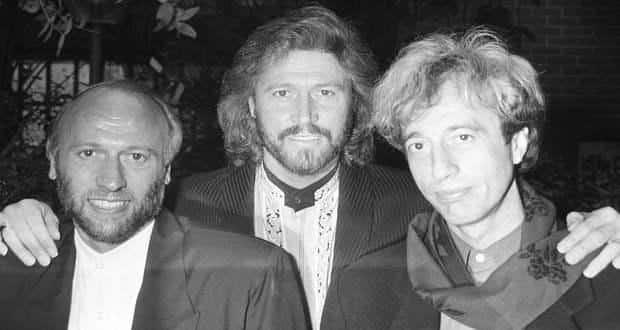 Robin Gibb, co-founder and member of the Bee Gees, one of the greatest bands of the disco era of the 70s, passed away yesterday. Robin Gibb lost his battle against colon and liver cancer yesterday. Last year in November it was revealed that Robin was battling liver cancer diagnosed several months ago. He underwent surgery in August 2010 for a blocked intestine — the same condition that killed Maurice in 2003 — but a tumour was found and he was diagnosed with cancer. The singer looked gaunt in his last few months as he struggled against the relentless disease.
In an interview published in the Mail on 22 January 2012, Gibb spoke for the first time of the cancer.
'For more than 18 months, I had lived with an inflammation of the colon; then I was diagnosed with colon cancer, which spread to the liver. I have undergone chemotherapy, however, and the results – to quote my doctor – have been 'spectacular'. It's taken a toll, naturally, but the strange thing is that I've never felt seriously ill. I've mostly felt great. There have been many false claims around, which I'd like to dispel. I am not and have never been 'at death's door'. Nor do I have a team of alternative doctors working on my health. That's not true, although I'm not averse to healthy remedies for any illness. I feel they can go together with conventional medicine. I do eat health foods and drink herbal teas made for me by Dwina, my wife and RJ's mother.'
  The high-pitched close harmonies, sharp song-writing and disco-defining sound of elder brother Barry, Robin and his twin brother Maurice made them one of the biggest-selling groups of all time. The Bee Gees were one of the most prominent artists of the disco era and were considered by many to be the greatest song-writers since the Beatles. Robin enjoyed a musical career spanning six decades, from humble beginnings in the 1950s singing with his brothers in cinemas, 'The Titanic Requiem', penned with his son Robin-John.