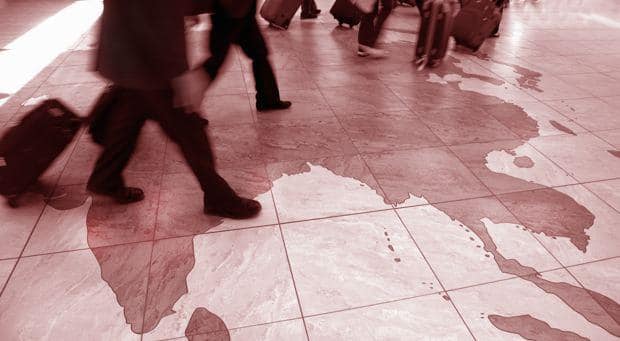 March 24 is World Tuberculosis Day.
India remains the most tuberculosis-stricken country in the world and despite the government's best efforts it can't beat tuberculosis alone. That's because in India, the healthcare resources largely lie with the private sector. It accounts for 80% of all doctors, 26% of nurses, 49% of beds and 78% of ambulatory services and 60% of in-patient care. Essentially, tuberculosis can't be battled without the private sector's help.
Why is private sector engagement so important?
The Government has set an ambitious goal of providing universal access to quality TB diagnosis and treatment by 2017.[i]  Given estimates that the private sector in India treats about 50% of all TB patients[ii], their engagement in battling the TB menace is vital. It is estimated that private providers contribute to less than 5% of case notifications to the national tuberculosis control programme.[iii]
Another issue is the private sector's role in the tuberculosis control. The law requires private hospitals and other clinics to comply with the Revised National Tuberculosis Control Programme (RNTCP)/World Health Organization (WHO) treatment regimens, but there are errors in both dosage of drugs and durations of treatment. Since private healthcare is more expensive, patients are often forced to stop their course of treatment due to the high cost of medicines. Even the regulations that pertain to sale and dispensation of over-the-counter sale of anti-TB drugs are weakly implemented. This unregulated sale and use of TB drugs outside the government-sponsored program is another problem
Although there are clear regulations around the sale and dispensation of over-the-counter sale of anti-TB drugs, they remain weakly implemented. India is facing a growing challenge of the unregulated sale and use of TB drugs outside the government-sponsored program.
How the private sector can help in the TB cause?
The private sector needs to help out and it can do so by adhering to the norms better. It needs to make sure that every TB case is notified to the government and also there's a proper ban on serology-based TB tests (serology or blood tests despite not being clinically proven to cause tuberculosis are still widely used). But the private sector is definitely part of the solution and public-private initiatives have actually shown improved case detection, adherence and treatment regimens.[iv]
Public-Private Partnerships – a joint effort
To successfully battle TB, the public and private sector need to work together. For that the government needs to provide support in the form of training, quality diagnosis, quality drugs and follow-ups for patients who may not be able to afford these services. There are successful examples of this in the country. Tamil Nadu is  state where an NGO operates governmental ambulances, a health insurance scheme in Karnataka where the government and private sector share the cost, amongst others. [v]
Realising the private sector is the first point of contact for more than half the TB patients, the RNTCP has established collaborations with a wide range of healthcare providers which have resulted in various kinds of models which include the public sector, private practitioners, NGOs and private healthcare facilities and have shown to achieve moderate-high rates of case detection and high rates of treatment success in India.[vi] Options include participation in the referral, diagnosis and treatment of patients with TB. In some cases this has resulted in the establishment of Directly Observed Treatment Short Course (DOTS) centres within a private healthcare facility. Other options include training and support to private laboratories.[vii]
Can they work together?
Of course all this remains a distant dream, since the government and private sector have historically had problems when dealing with each other. There has been arguments about lack of appropriate incentives, poor regulation and accountability and perverse market-driven forces which have hindered public-private partnerships.[viii] There's also the question of sustainability when there is a lack of external funding and other constraints.
A successful PPP would need leadership from the government, which would require the government to the increase the use of accreditation of laboratories and private facilities which provide internationally approved diagnostic and treatment protocols in accordance with DOTS. The government on the other hand should learn to utilise the private sector's experience and knowledge of developing innovative business models and work with them to develop innovative approaches to TB control.  In essence, if we need to beat tuberculosis, we need to review our current approach to engage the private sector in TB care and control and redesign them by involving the various key stakeholders including healthcare professionals, NGOs and the pharmaceutical industry.[ix]
You may also like to read:
References: