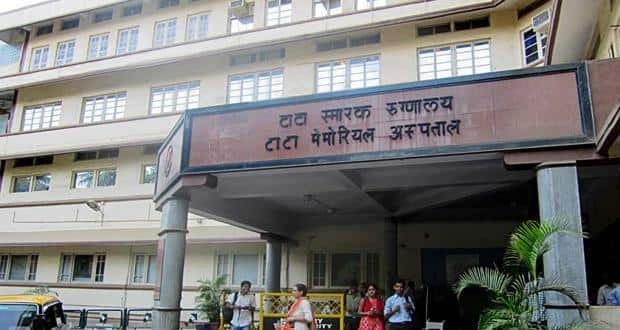 Tata Memorial Hospital is one of the leading cancer hospitals in the country. It specialises in prevention, diagnosis and treatment of  patients with cancer and is known for the number of free patients it caters to. Leading in the field of cancer research this hospital caters to over 1000 patients in their out patient department, performs surgery on over 6300 patients in a year and provides 6000 patients with chemotherapy and radiotherapy. The hospital not only caters to the care of the patient when they are ailing, it also helps rehabilitate the patient with regular screening after recovery from cancer. One of the distinctions of this hospital is that it was the first hospital to get a PET CT scanner in the country. 
If you are planning to visit this hospital here is all the information you might need. 
Address: Dr. E Borges Road, Parel, Mumbai – 400 012 
Phone no.: 022-24177000, 24146750 – 55
Website: Find out more about Tata Memorial Hospital .
Insurance/TPA : In Tata Memorial Hospital nearly 60% of the cancer patients that visit them receive primary care, of which over 70% are treated almost free of any charges. 
If you cannot avail of the free services you could use your health insurance to pay. In such a case you will have to take a signed letter from your sponsor clearly accepting responsibility for all medical treatment and giving an undertaking to settle the bill. The hospital will provide treatment in the ward specified by your sponsor. Any deviations from the instructions will be billed directly to you with information to the sponsor. Health insurance not paying for your cancer treatment? Here is a guide on the types of insurance you can opt for. 
Types of wards: General ward, special ward, speciality wise wards, critical care unit.
Hospital type: Cancer-speciality, tertiary care.
Teaching/non-teaching: Teaching. The Tata Memorial Centre is a recognised training center for cancer education. 
Awards: The hospital has received The Metro Stars – Best Speciality Hospitals, 2013
Accreditation: It has been accredited by NABL.
How to get there: If you are travelling by train the nearest station is Parel Railway Station. To get there by bus, you can catch bus number 9, 14,61, 64,67,73,166,168,200 and 216. Alight at the Tata Hospital stop. In case you are travelling by a taxi the hospital itself is a landmark. 

Ambulance services: The hospital does not have an ambulance service of its own. 
Next Specialities and Doctors  at the Tata Memorial Hospital