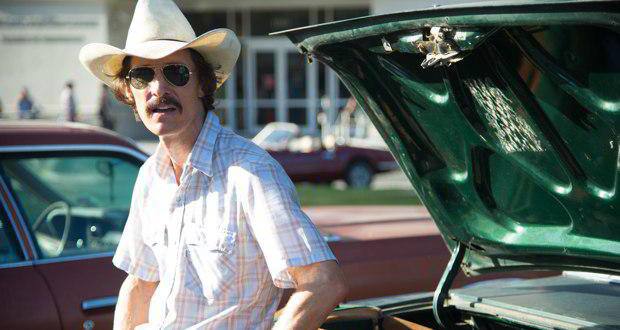 Dallas Buyers Club won three awards at the 86th Academy Award winners with two of its actors – Matthew McConaughey (Best Actor) and Jared Leto (Best Supporting Actor) winning at the Oscars. It's amazing that a movie on HIV discrimination and stigma should do so amazingly well. While the story was set in the 80s, it continues to be a burning issue in this day and age. Both the actors lost a significant amount of weight for their roles, Leto playing a HIV positive transgender  woman while McConaughey plays a homophobic drug dealer who is given 30 days to live. As the movie progresses McConaughey finds a better drug to fight AIDS which is not approved the USFDA.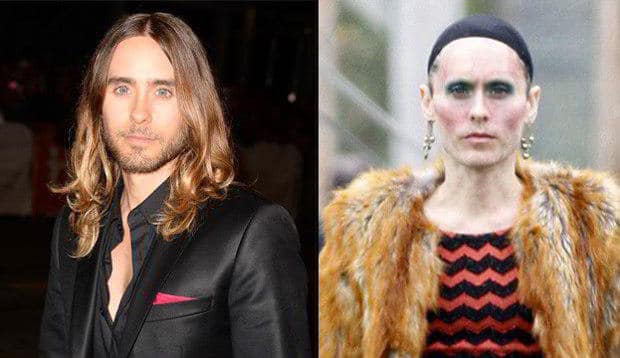 He starts smuggling the drug in from neighbouring Mexico and even loses his homophobia as he befriends Leto's character Rayon. Based on a true story, the movie depicts the grim reality of how the medical community and the most industrialised Western nation in the world were simply not equipped to deal with the disease when it first emerged. It deals with issues of medical malpractice, HIV stigma and discrimination and many other issues that continue to haunt HIV+ people to this day.
The early years
Randy Shilts' investigative book And the Band Played On portrays the early days of the HIV/AIDS epidemic and the lack of response to it from either the medical community or the authorities. When the disease first emerged, it was believed that the disease was a curse for people who actually deserved it like homosexuals or intravenous drug users. It wasn't until people like Ryan White (a boy who got HIV through blood transfusion) and other prominent HIV-infected people like Magic Johnson and Arthur Ashe were diagnosed with the disease that public perception about it changed. Many experts believe that this sluggishness to deal with the disease led to its spread which had claimed 30 million lives by 2009. 
Read more about causes, symptoms, diagnosis and treatment of hiv/aids.
The HIV/AIDS stigma  in India
Since the disease surfaced, HIV positive people have been subjected to strong discrimination from various sections of society. One of the primary reasons for this was that initially the disease was more prevalent among drug users, homosexuals and sex workers – people society usually tends to look down upon.  While that attitude has changed a bit, HIV discrimination is still the norm. In fact, it's quite common for employees to lose their job and families to be ostracised in their HIV positive status is revealed. A bill to reduce this discrimination was tabled in 2006 and was recently introduced in the Rajya Sabha. Called the HIV/AIDS (Prevention and Control) Bill 2014 the bill looks to end discrimination against HIV positive people. 
Under the proposed law, HIV/AIDS-affected people will be provided protection against discrimination in employment, healthcare, education, travel and insurance, in both public as well as private sectors. (Read: Living with HIV – diagnosis, treatment and prevention) The bill proposes imprisonment and fine for those spreading hatred and discrimination against HIV patients. According to official information, a fine up to Rs 10,000 and two years' imprisonment has been proposed as punishment for spreading hatred against people with HIV/AIDS. (Read: Prevention of transmission of HIV-virus to the child during pregnancy) The bill also proposes a legal commitment to provide Anti-Retroviral Therapy (ART) by the government to the patients as far as possible. (Read: Social protection key to prevention of HIV/AIDS: NACO)
Despite whatever bill is passed in Parliament, people will continue to discriminate until they understand the myths attached to the disease. It's time we cleared those doubts. Let go of the stigma, and accept that everyone irrespective of their HIV status is human and deserves to be treated as such. If you know someone who has HIV or AIDS, support them and don't ostracize them — it could well be you next. 
For more articles on HIV/AIDS, visit our HIV/AIDS section. Follow us on Facebook and Twitter for all the latest updates! For daily free health tips, sign up for our newsletter. And to join discussions on health topics of your choice, visit our forum.