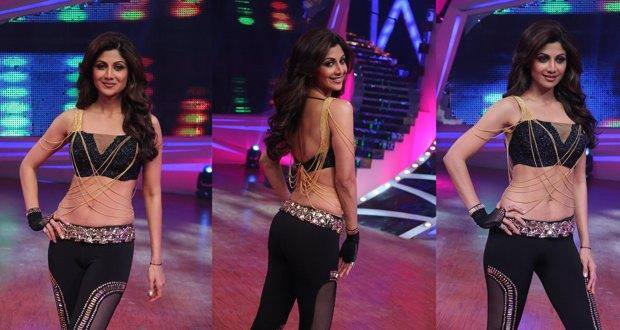 March 8 is International Women's Day. 
It's hard to compare the Shilpa Shetty that made her debut in the 1993 film Baazigar to the actress' current fit and sexy avatar. The actress has achieved a lot of success in her life, and is an inspiration for many ladies and seems to get fitter and hotter with age! In order to understand how she has managed to stay fit over the years years, we caught up with her trainer Vinod Channa who has trained many other celebrities like John Abraham, Ayushmann Khurrana and Harman Baweja. 
Q: These days there are several ways to get fit. How did you decide the type of training that was right for Shilpa?
Yes, there are different types of training available in the market like yoga, functional training, mixed martial arts training, etc.  We check several things before deciding on the appropriate regime – a person's strength, stamina, flexibility, agility, impact bearing capacity, balance, etc. After observing Shilpa, I decided that she needed strength and flexibility. Also, she had problems with her neck and back  and needed to improve her bone density. To achieve all this, I put her on a fat loss program which had a mix of cardio, weight training and yoga exercises. Read why women need weight training.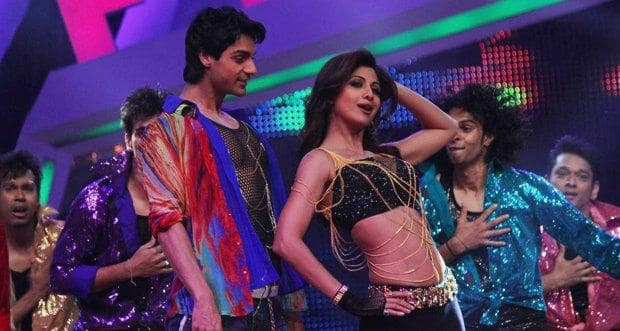 Q: Post pregnancy, it is very difficult to regain a well-toned body. How did you train Shilpa to regain her well-toned physique?
Ans:  Shilpa had put on 23 kg weight during her pregnancy. During that time, she had got an offer from Nach Baliye, where she was asked to perform on stage. She had said no because she didn't think she'd be able to lose the weight. I told her to ask for 2 to 3 months to get in shape, during which time we worked out hard and combined that with a strict diet to achieve our target. Now, she is fitter than ever before and is an inspiration to many women who want to lose weight post pregnancy. Read about how Beyonce lost 30kg post pregnancy.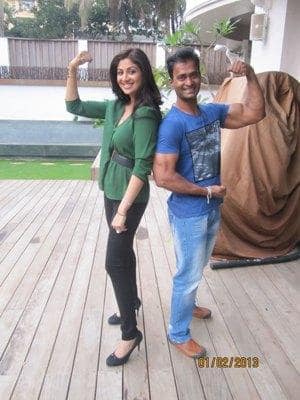 Q: What was Shilpa Shetty's fitness regime like?
Ans: Below is Shilpa's workout chart. 
Workout plan:
Chest /Shoulder/ Triceps

Back / Biceps

Leg
1 day Cardio
2 day Yoga (Ashtang Yoga)
Q: What was Shilpa Shetty's diet like?
Ans: Shilpa ate vegetables and sprouts for both lunch and dinner. In between these two meals, she regularly ate eggs, fish and fruits which were rich in fibre. Here are 10 reasons why you should eat fibre-rich foods.
Q: How important is fitness when it comes to ageing gracefully? How does she stay inspired to work hard even after achieving all the success that she has had?
Ans: Yes, ageing does make people lose muscle and strength. Whatever is lost due to this process can be recovered through a perfect planning of workout and diet. As far as staying inspired is concerned, Shilpa is driven by the fact that she is a fitness icon who is inspiring a lot of people across the country to get fit and stay healthy.
Vinod Channa is one of India's most prolific Bollywood trainers.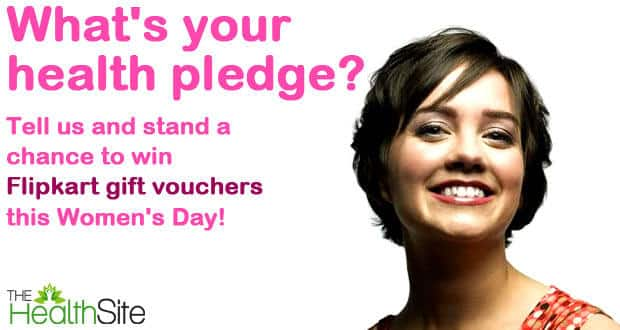 Women have the tendency to put everything before themselves – their parents, their brothers, their in-laws, their husband and pretty much anyone who comes around. We at TheHealthSite.com feel that this is simply unfair and everyone woman should take out the time to pledge to make time for themselves. Enter your phone number and email id, tell us your answer and stand a chance to win Flipkart Vouchers! What's your health pledge woman?
Also read other articles from our Women's Day Special feature; 
Celebrate the Women's Day with the HealthSite.com. Visit our women's health section for more articles. Follow us on Facebook and Twitter for all the latest updates! For daily free health tips, sign up for our newsletter. And to join discussions on health topics of your choice, visit our forum.