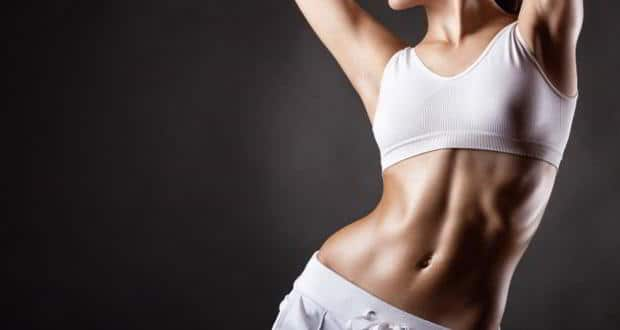 March 8 is International Women's Day.
Marika Johansson (Celebrity fitness trainer and nutrition expert)
For all women who want to lose weight and get more healthier, don't follow fad diets of starvation and overdose of cardio that many magazines and so-called experts advocate. For a healthy life style, choose a balanced diet consisting of protein, carbohydrates and healthy fat divided into 4- 5 meals a day. Drink a lot of water and do weight training or functional training 3-5 days a week combined with 20 – 30 minutes of cardio workouts. 
Ramona Braganza (Celebrity fitness trainer to Hollywood stars)
Everything in life requires preparation including returning to a healthy you. First, get ready mentally with a reasonable goal and meaningful motivation, get set physically with a proper nutrition and exercise plan, then go forward emotionally with support of friends and family !  
Neha Chandna (Well-known dietician)
Women need to nourish themselves with nutrients like calcium- ragi, milk, curds, sprouts, sesame, etc for proper bone strength; omega 3- fish, flaxseeds, walnuts, etc for controlling bad fats; mutton, chicken, fish, milk, etc for healthy nerves; proteins like milk, dals, chicken, fish, eggs for good muscle strength. With age, muscle and bone mass starts reducing which women need to make up for.
Ella Magers (Vegan personal trainer)
As women, most of us are constantly putting the needs of others in front of our own. We must however, put ourselves first when it comes to eating a healthy diet filled with a variety of plant-based whole foods! It is how we can energize ourselves, keep us feeling good from the inside out, and ultimately allow us to be there for our loved ones for many years to come.
Eating two servings of legumes per day is the most effective way to add quality protein, as well as other crucial vitamins and minerals, to your plant-based diet. Lentils, garbanzo beans, and soybeans for example, are all high in protein, fiber, iron, and folate, a vitamin particularly important for women, especially during pregnancy and while breast feeding.
Shonali Sabherwal (India's only macrobiotics counsellor)
Happy Woman's Day to all you lovelies out there, just remember there is nothing more divine than loving yourself first, self love is the beginning of being in love with everyone and everything around you. So hoping you'd beat to the rhythm of the universe by loving yourself first!
Naini Setalvad (Lifestyle and obesity consultant)
Watch your food, watch your weight and watch people watch a smashing you. 
Priya Kathpal (Renowned nutritionist)
Go natural on foods and keep it wholesome, keep a check on iron and calcium. These things if done right will take care of 60% of your health and rest 40% will come by being active and getting a personalized health regime charted out for you with the help of an expert.
Dr Neha Sanwalka (PhD in Health Sciences)
Start and end the day with a glass of milk. Milk is a good source of calcium which is essential to prevent osteoporosis. A glass of milk at breakfast and before bed is an easy way of incorporating calcium in the diet. If consuming milk is not possible, a cup of curd could be included at both meals. Eat at least 2 fruits every day. They add fibre and many essential vitamins to the diet. Fruits can be eaten in-between meals instead of fried foods and sweets. Replace the evening tea with a cup of healthy green tea. Cook at least one green-leafy vegetable every alternate day. Like fruits, green leafy vegetables are rich sources of many minerals and vitamins and add fibre to the diet. Iron vessel can be used for cooking. Cooking in iron vessel increases iron content of the food. Iron intake is essential to prevent anaemia. Water is often the most ignored food group. Drink a glass of water as soon as you get up. To increase water intake, carry a bottle of water wherever you go. Cumin seeds, mustard seeds, sesame seeds, curry leaves are rich sources of beneficial minerals especially calcium and iron and should be regularly added to vegetable curries.
Exercise is an important part of a healthy life. Simple ways can be adopted to increase exercise: walk to the vegetable market instead of taking an auto-rickshaw, drop your child to the school or hobby classes instead of sending him with the servant, take the steps instead of elevator, etc. Every woman should remember that if she stays healthy, she can keep her family healthy. Adopt these simple tips to improve your health today. 
Ekta Tandon (Head of Department, Nutrition, Fitness First India)
Drink more water then tea and eat 5 -6 serving of veggies and salad in a day to get that glowing skin.
You may also like to read more articles from our women's month special:
Celebrate the Women's Day with the HealthSite.com. Visit our women's health section for more articles. Follow us on Facebook and Twitter for all the latest updates! For daily free health tips, sign up for our newsletter. And to join discussions on health topics of your choice, visit our forum.