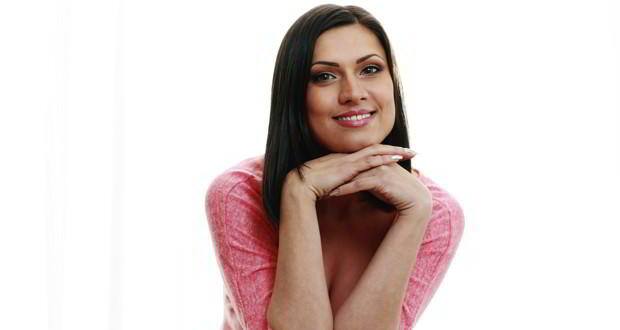 March 8 is International Women's Day.
A woman sure has different shades to her personality and it is the whole package that makes you a complete woman – a woman who is sexy in the real sense. Apart from good looks, there are several other traits which one should posses to be sexy. Here's our list of top 10 things a woman's personality should comprise.
Unleash your natural beauty – It's true, beauty lies in the eye of the beholder but to be seen as beautiful, you need to work on the upkeep of your skin and hair. One can be naturally beautiful but without proper care, it can all go down the drain. Take out time for yourself and follow a good skincare and haircare regimen. This will give you radiant beauty from within which will last longer than any make-up or cosmetic treatment.
Be toned, not just thin – The obsession of being thin is not new and most women are looking for that magic wand which will help them fit into their favourite dress which is gathering dust in their wardrobe. Some of them are naturally blessed and can eat to their heart's content without it ever showing on their body. But both of you need to get up and get toned. Just being thin does not mean you are fit. Be stronger and fitter for a better you. You will be more confident and will also be able to slip into any dress you like.
Be a woman of substance – Get the best of both worlds – be beauty with brains. Looks can only take you so far but your brain can definitely take you places. Build on your interests and likes and be at the top of your game always. Intelligence with good looks is a lethal combination which is hard to resist.
Be confident in your skin – You may not have high cheekbones or pouty lips but that does not mean you ain't beautiful. Embracing your flaws and loving the way you are is the first step to being beautiful. You can enhance your beauty with options available but be confident of who you are. Take inspiration from the likes of Vidya Balan and Nandita Das who did not fit the bill of being conventionally good looking but with their talent and confidence, they carved a niche for themselves in the Bollywood industry and are loved by million for who they are.
Be your own man – No, we are not asking you to stay single! We are simply asking you to get equipped with simple skills that men often boast about as their expertise. Learn how to drive, be tech-savvy and know how to change the light bulb and a flat tyre. These will come in handy and you won't have to worry about getting a man to do the job for you.
Get independent – Indian women are more or less pictured as dependant and weak human beings even today. Show the world what a woman is capable of by pursuing your dreams whether it is ruling the nation or working after marriage. Let no one command you, be your own master.
Explore your sexy side – There is no harm in getting in touch with your sex appeal. In fact, it makes you more confident as a person. Humans are sexual in nature and you should know what works for you which will only happen once you explore this part of your personality.
Be a bad girl – Why should boys have all the fun? Women too are allowed to be wicked and get in touch with their not-so-goody-two-shoes avatar once in a while. Always wanted to try something crazy but refrained from it due to societal pressures? Give it a shot this time and have your share of fun. There is no harm in being a bit bad at times, after all, being all saintly can be quite boring.
Be funny and fashionable – Don't we like a man with a great sense of humour? Similarly, men too look for this quality in women. A woman with quick wit, charm and sense of humour is considered sexy by many. Add to this a sense of fashion and you are quite there we say.
Stay positive, stay focussed – We are often inundated with our responsibilities of taking care of our families and managing work. This can at times hamper our energy. Take out time for yourself where you de-stress and reenergise to get back on track and face the world with renewed confidence. Always be positive as negative thoughts not only lead to mental problems but also are bad for your general health. Be focussed to lead a happy life and keep the fire within your burning.
You may also like to read more articles from our Women's Month Special: 
Celebrate the Women's Day with the HealthSite.com. Visit our women's health section for more articles. Follow us on Facebook and Twitter for all the latest updates! For daily free health tips, sign up for our newsletter. And to join discussions on health topics of your choice, visit our forum.