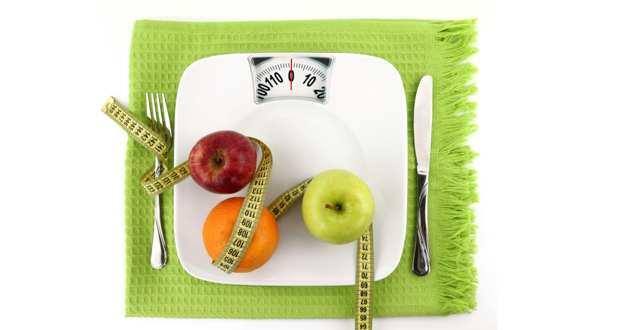 Losing weight is not just about sweating it out for hours in the gym, but also about what you eat. Many people may work out regularly but not see any results as they do not eat the right food. Having junk or unhealthy food can ruin the hard work you put in in the gym in no time. Our expert Shilpa Mittal, a renowned dietician, gives tips and a sample diet for those who want to lose weight.
According to me, if one wants to lose weight, their diet should be as close to their normal diet as possible; only then will they be able to stick to it. Otherwise one tends to discontinue the diet or does not follow it regularly. So, if you are a south Indian who enjoys his dosas and idlis, the diet should include these but in a low-fat form.
Here are a few tips before I share the sample diet for weight loss:
For weight loss, a healthy and balanced diet is a must as it helps maintain your metabolic rate, gives you energy, maintains the shine and lustre of your hair and skin and if a person has any medical issue, the diet helps to prevent it or at least lowers the medicine dosage.
Diet for weight loss involves a healthy lifestyle change – you do not need to follow a particular diet to lose weight but you need to eat healthy. It should be based on your likes, dislikes, culture, schedule, and a pattern that you are willing to accept and follow in your daily life.
Apart from diet, one needs to engage themselves in some kind of physical exercise like walking, cycling, swimming, dancing, jogging, etc. This is essential to burn fat and keep the metabolic rate in control. Here is sample diet plan for weight loss that I have been promising you:
Breakfast: Start your day with milk and cornflakes, or milk and poha/upma. If you are from northern India, and are into eating parathas, you can still have them but make them healthy. Instead of just aloo paratha have potato mixed with other vegetables and use less of oil/ghee/butter. Similarly, if you are from southern India, you can have idlis, dosa, uttappa but avoid medu wada since that is fried. You can even opt for egg omelette or sandwiches.
Lunch: This can consist of a proper meal like rotis/ bhakri with vegetables, salads and a source of protein from dal/curd/ sprouts/ non-veg dishes like eggs, fish, chicken plus a small helping of rice. Avoid pickles and papads.  
Snacks: This can be mixed dry fruits, seasonal fruits or any fruit you like or a handful of roasted channa or kurmuras.
Dinner: Preferably opt for an early dinner and it can be just like lunch or it can be a single wholesome meal like khicdhi, pulav, briyani.
Other important things to keep in mind:
Have small frequent meals. Do not keep long gaps between your meals as it reduces the metabolic rate. Do not skip breakfast, have a healthy wholesome breakfast. Do some kind of physical activity at least for 30minutes, 4-6 times a week. Eat 2 fruits and 3 servings of veggies to get good amount of fibre which will help you lose weight. Stay hydrated by drinking good amount of water. Avoid junk foods, sweets, too much of biscuits, fried and bakery products. Avoid fried foods, jams and instead fruit juices have raw fruits.
Follow these simple tips to lose weight and maintain a healthy lifestyle to keep fit for the rest of your life. 
You may also like to read:
For more articles on weight loss, visit our weight loss section. Follow us on Facebook and Twitter for all the latest updates! For daily free health tips, sign up for our newsletter. And to join discussions on health topics of your choice, visit our forum.