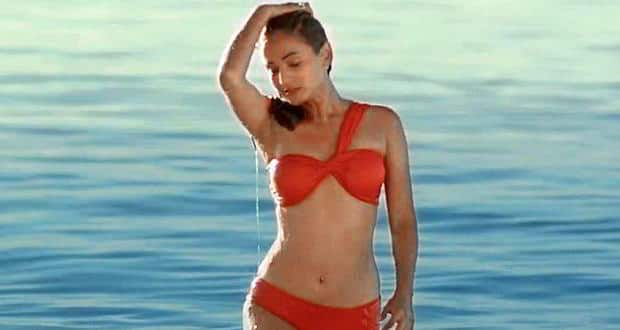 Actress Sonal Chauhan, who worked hard on her body to carry off bikinis in her forthcoming release 3G, does not believe in dieting and eats everything. She prefers hitting the gym for physical and mental fitness.
"My fitness mantra is eat everything. I don't believe in dieting. I eat everything. I go to the gym and burn it all out," says the 27-year-old.
She does not deprive herself of cheese or butter but keeps a tab on the quantity of the serving. According to her, it is fine to give in to temptation and eat cheesy pasta right away than to avoid it and later crave for it at 3 am.
She suggests out of seven days, one should work out at least for five days, for an hour. 
"I think every person deserves that much time for themselves. When we hit the gym, then besides physical fitness, we achieve mental fitness as well. It has been scientifically proven that when you exercise, your body produces happy hormones," she adds.
To her, working out is her 'me-time' where she puts on her music and tunes out everything else. She is not a fan of size-zero and would rather focus on being mentally and physically fit.
Though she cheats on her diet once in a while, she never compromises on her intake of water and her sleep.
Sonal co-stars with Neil Nitin Mukesh in 3G, a horror thriller slated to release on March 15. 
With inputs from IANS