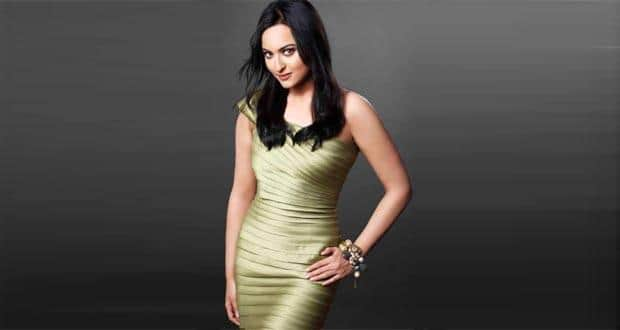 Sonakshi Sinha who was always on the heavier side lost 30 kg before debuting opposite Salman Khan in Dabangg. The actress, who is known for portraying the quintessential small-town Indian woman onscreen in her films, is garnering praise for Bullett Raja and gearing up for another release, R…Rajkumar opposite Shahid Kapoor. Sonakshi never hid the fact that she was overweight and openly spoke about her weighty issue. Let's take a look at how she managed to shed those extra kilos.
Fashionably fat
Sonakshi was doing a course in fashion designing before she entered Bollywood. She was almost 90 kg as a result of eating junk food, lack of exercise and leading a sedentary lifestyle. She confessed buying clothes only from abroad as she did not find any of her size in India and also panting after walking just a few steps. It was only when Salman Khan coaxed her to lose weight and join films did she get the encouragement to join the fitness bandwagon. And thus began her gym and workout sessions. 
Sonakshi found it hard in the beginning as the gym sessions left her with constant aches and pains but she did not get bogged down and kept challenging herself. She lost a few kilos in a month which boosted her morale. Besides her, here are some other celebrities who lost a lot of weight.
Sonakshi's fitness regimen
In addition to cardio, spinningTM and weight training, she also incorporated cycling, tennis, swimming and functional training in her routine. Thrice-a-week, she also did hot yoga. Her trainer Yasmin Karachiwala made her work out initially twice-a-day and later four to five days in a week for an hour-and-half. This was to help her lose weight and tone her body.
Being a foodie, she found giving up her favourite dishes a big challenge. But for the sake of her health, Sonakshi gave up eating junk food and started eating well-balanced meals. 
Her trainer put her on a high-protein, low-carb diet to support her strenuous work out. She had many cups of green tea throughout the day and also a lot of water to keep her hydrated. Eating small meals every three hours helped her keep her energy high and burn more calories. Here's what her diet plan consisted of:
Breakfast: Cereal and milk or whole wheat toast

Mid morning: Some dry fruits and a cup of green tea

Lunch: Home-made roti and sabzi with salad

Evening: A fruit or a cup of green tea

Dinner is usually early and consists of only protein food like dal, chicken, egg whites and fish. She did not have carbohydrates after 6 pm.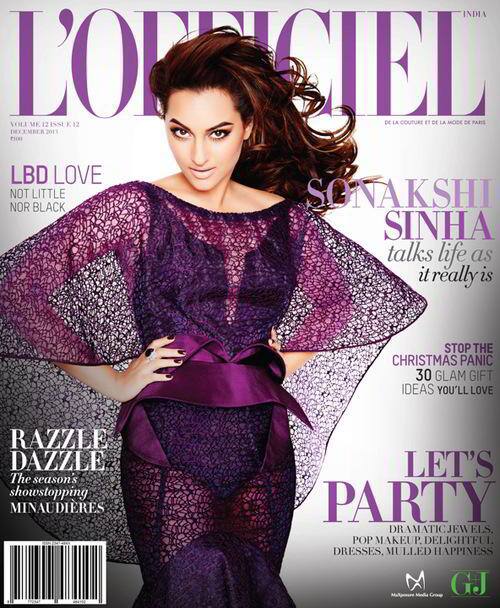 Though she may still not fall in the thin or size-zero zone, Sonakshi is fitter than ever today and continues with her workout come what may. Since she has the tendency to put on weight quickly, she does not miss her exercise schedule and strives to eat healthy. Her recent public appearances are proof of her successful journey from being fat to fit. She's the covergirl of the latest issue of L'Officiel magazine and looks stunning in her toned avatar. Also read about how Sonam Kapoor and Arjun Kapoor lost weight. 
You may also like to  read:
For more celebrity fitness secrets, check out our celebrity fitness section. Follow us on Facebook and Twitter for all the latest updates! For daily free health tips, sign up for our newsletter. And to join discussions on health topics of your choice, visit our forum.