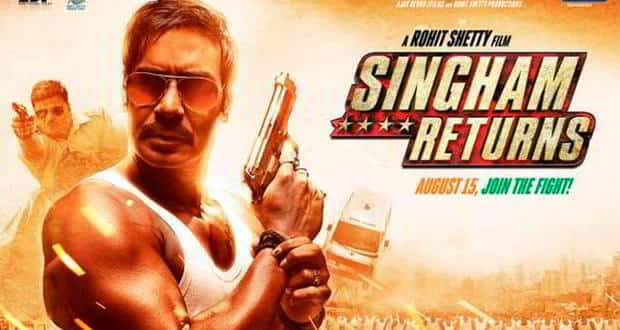 Ajay Devgn is back as Bajirao in 'Singham Returns' which releases on August 15 this year. While there's still over a month left before we can see him in action on the silver screen, the poster and teaser have already garnered enough hype. Ajay, who plays a ruthless cop in the movie, is set to blow us away with some raw action sequences for which he had to train real hard and get in an ultra-fit avatar. We caught up with his fitness trainer Prashant Sawant – the man behind Ajay's fit physique. Here's all the dope on how Ajay geared up for 'Singham Returns'.
Since when are you training Ajay?
I have been training Ajay since 2011.
What kind of body does Ajay have? Does he lose weight easily or gain easily?
Ajay has a lean body and a broad torso and his body type is mesomorph. The good thing is, he gains and loses weight at a decent pace which means he can experiment with different looks easily.
What brief did you follow for Singham Returns?
Ajay plays a cop in the film for which he needs to look strong yet be flexible enough to do the action sequences. For this, we increased the intensity of his workouts but not the quantity. It was more of quality training.
I included a combination of core workout, functional training, weight training and TRX to get him in the right physique. His workouts lasted for about 45-55 minutes per session.
How much time did it take to get him in this shape?
It took about six months to get his sculpted look.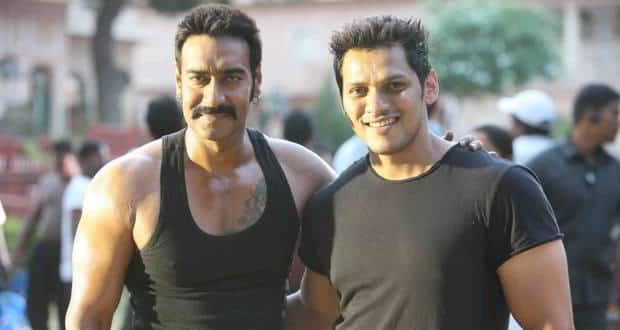 What diet plan did Ajay follow?
Since we had a specific look in mind, he had to substantiate it with the right diet to see good results. Here's what he ate:
Pre-workout
1 scoop zero carb Isolate
1 serving BCAA
Breakfast
Oats in skim milk
5 egg whites
Mega Men multivitamins and Omega-3 capsules
Lunch
200g grilled chicken breast grilled
100g steamed broccoli
Or
100g steamed French beans and 1 of bowl salad
Evening
1 sachet of Lean Body
Dinner
Same as lunch with the addition of egg whites
Ajay is 45 and is one of the fittest actors today. How does he maintain his physique at this age?
He's a fitness enthusiast and likes to work out regularly and eat the right type of food.
Any tip you'd like to share with his fans who want a body like his?
Eat right, work out with a professional trainer and discipline yourself towards fitness.
Image source: santabanta.com/Prashant Sawant
You may also like to read: 
For more articles on celebrity bodybuilding secrets, check out our celeb bodybuilding section. Follow us on Facebook and Twitter for all the latest updates! For daily free health tips, sign up for our newsletter. And to join discussions on health topics of your choice, visit our forum.