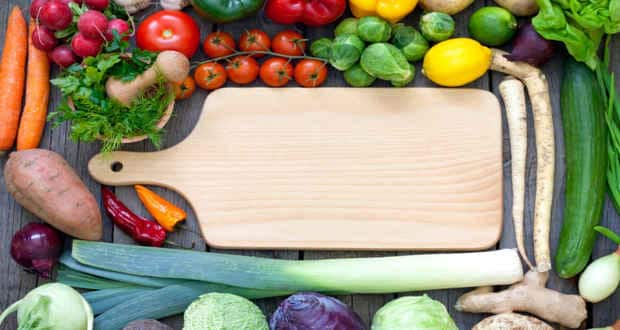 Have you always wondered if there was a magic mantra that could cut your calories even as you ate? Well now you can stop wondering and start withering as we bring you food items that not only not add calories to your count but actually cut them. 
How do they work?
Our body requires energy to break-down and absorb proteins, carbohydrates, fats, minerals and other nutrients present in our food. It derives this energy from the food we eat. A negative calorie food or a minus calorie food is self-styled to require more food energy to be digested than it actually provides to your body. This creates a calorie deficit in the system, which aids weight loss. So, can you consume the food from this family in unlimited quantities without gaining any weight? Absolutely!
So who are the competent candidates?
Eat some more water with veggies
There is a lot to gain in bonding with the vegetable basket. Especially all the water based vegetables that will totally help you lose some weight and then some more. No idea what we are talking about? Well, maybe you should survey the vegetable market with an ardent eye the next time!  
Water based vegetables are not just full of flavour and fibre; they also guarantee to fill you up.  So the next time you are pecking on your salad, how about you add some cashable celery and when it is your soup, add some zucchini. Or when you crave to snack, pick up a bowl of cucumber, rather than cookies. Similarly, eggplant (bake it rather than fry it), lettuce, cabbage, cauliflower, broccoli, radish, turnip and the entire family of pumpkins, the reds, the whites and the yellows, including bottle gourd all fall in this category. These are not just a source of negative calories but can actually add a lot of character to your dull weight-loss diet. 
Here, let us tell you how you can incorporate these in your diet.
Cucumber kimchi style salad
Add a table spoon each of honey and lemon juice together. Add to this some chilli flakes, oregano, a pinch or two of salt and a teaspoon of olive oil. Mix these together and add them to cubed cucumber. Your kimchi-style crunchy, crispy salad is ready for snack time or to act as a side dish.
Dahi Baingan (Eggplant)
Wipe the eggplant (the big variety) with a drop of oil and bake it directly on the gas stove. Turn it around a couple of times to make sure its evenly baked from all sides. You will know it is done when the colour changes. Now cut off the head and peel off the skin. Let it cool and then mash it with your hand. Take a bowl of curd, add some salt and beat it. Add this curd to the eggplant and season with some mustard seeds and urad dal in very little oil. You may or may not add a green chilly for some added spice. Garnish with coriander leaves.
Cabbage, Cauliflower, Broccoli
These can be eaten just the way you always do. What will benefit is if you use as little oil in cooking them as possible. You can also add these to soups. Another great way of incorporating these will be to prepare a plate of par-boiled vegetables with carrots, peas, cauliflower, cabbage, broccoli, beans. Garnish them with some salt and pepper. Add a few drops of lemon and snack on.
Lauki ka Raita
Well, this one might actually surprise you with its taste. Grate the lauki/dhoodhi/bottle gourd and cook it in the microwave for about 4 mins with just a little water. Add this to a cup of curd and add some salt. You may opt to garnish this with powdered groundnut. It would be the perfect weight cutting side dish.
The Pumpkin family
These can we savored the traditional way as a sabzi with gravy or try to get hold of the south-indian recipe to add some more flavour to this vegetable bursting with water. 
Get on to a Fruit Fiesta
Though all seasonal fruits have their own unique nutrients to add to your diet, there are some fruits that not just add taste and colour but also cut some cals. You can have bowl full of these and yet be assured that your weighing scale will not budge, or rather drop. Some such funky fruits are Watermelon, musk melon, papaya, tomato, lemon and orange.
The eager add-ons
Apart from fruits and vegetables, there are some other contenders in this competition too. Get hot with some chillies or the all-time favourite garlic and cut your cal counts comfortably. It is said that really spicy food actually helps cut calories. Convenient, isn't it? 
So if you are seriously looking to lose some weight, start by adding some water rich vegetables to your main dishes, snacking on watery fruits, piling your sandwiches with fresh vegetables and having fruits instead of dessert. Happy dieting!
You may also like to read:
For more articles on weight loss, visit our weight loss section. Follow us on Facebook and Twitter for all the latest updates! For daily free health tips, sign up for our newsletter. And to join discussions on health topics of your choice, visit our forum.