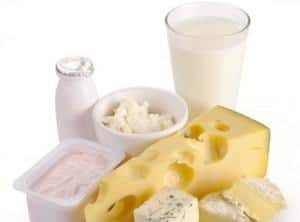 Did you know that milk is considered 'nature's wellness drink'? It is the first food which a baby is given to after birth. Milk is considered a complete food, and is a storehouse of proteins, fats, carbohydrates, vitamins and minerals. We begin drinking it when we are young, but our intake decreases as we get older. Some people shy away from it because they fear that it will add too much fat to their diet. Others leave it out because they believe that they no longer need it. You are never too old to reap the rewards of drinking milk.
20 years ago, there were only two types of milk available, but today, a wide variety of milk is sold in the market, making it really easy to choose as per our requirements. Here are the different types:
Full cream:  This milk has 4-6% fat, and is packed with energy and nutrition.
Toned: This milk has 3% fat. It's an ideal choice for people in search of a nutritionally balanced diet that does not compromise on taste.
Double toned: This milk has 1.5% fat content.  It is a good option for all calorie conscious people who love the taste of milk but are wary of its cream content.
Skimmed: It has 0.5 % fat. In skimmed milk, the fat is removed yet it continues to supply all the nutrients milk has. It is extremely good for people who have high cholesterol or are on a low-fat diet.
Why do we need milk and dairy products?
Milk is the only source of calcium readily absorbed and also one of the rare sources of vitamin D hence is essential for strong bones. A glass of milk provides about 30 % DV (daily value) of calcium and 25% DV of vitamin D. Here are some more reasons to consume it:
Healthy bones and teeth: Calcium, phosphorous and protein are essential in building healthy bones and teeth. Milk and its products help in protecting against osteoporosis.
Blood pressure: People with high BP need to cut down their salt intake. Drinking 3 portions of milk and five portions of fruits and veggies on a daily basis will help in lowering high blood pressure. (Read: Tasty recipes to keep BP under control)
Heart disease: Studies have shown that consuming milk can reduce the risk of cardiovascular disease and calcium lowers the levels of bad cholesterol in the blood which is known to increase the risk of heart disease. (Read: Understanding heart disease)
Diabetes: Cutting down on refined sugars and carbs and drinking low-fat milk and its products can reduce the risk of type 2 diabetes. (Read: Healthy recipe for diabetics)
Osteoporosis: Osteoporosis is caused when there is a reduced intake of calcium and giving up milk can result in the same. Women and elderly people are more prone hence they should have milk to prevent bone loss. (Read: Osteoporosis – what you ought to know)
How much milk do we really need?
Children
A child up to two years of age should have at least three glasses of full cream milk. Children between 3-12 years should have three glasses of toned milk and adolescents can have two glasses of double toned milk.
Adults
Ideally, even adults should consume half litre of double toned milk or milk products daily. Since calcium requirement increases in elderly, they should consume about 750 ml of skimmed milk or milk products every day.
Hate milk? Try this formula
Some people aren't lactose intolerant but can't stand milk. Here's an easy formula that will help them substitute milk with other dairy products.
1 glass of milk (250 ml) = 1 katori (250g) curd = 1 ½ cheese slice = 50g paneer   = 250-350 mg of calcium.
2 glasses of low-fat milk = 2 katori of low-fat curd = 3 slices of slim cheese = 100g of low-fat paneer.
So, if milk seems boring go ahead and have fruit yoghurts, curd smoothies, etc to meet your daily milk needs.
What if I cannot digest milk?
Lactose intolerance is a condition where the body cannot digest lactose, a carbohydrate found in milk. The enzyme called lactase which is present in the small intestine is responsible for breaking down lactose but when the body does not produce enough of this enzyme, the undigested lactose gets broken up by bacteria in the large intestine and causes gas, bloating, diarrhoea. People who are lactose intolerant can opt for whey water and other such alternatives. They might not be able to digest milk but depending on the level of their intolerance, they can digest a few dairy products like yoghurt or cheese.
 For more articles on diet, check out our  fitness section and for videos, check out our YouTube Channel.
Content powered by HealthifyMe, the world's first Indian nutrition tracker.