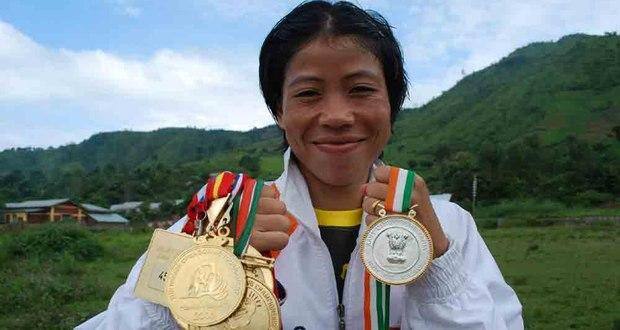 Known for her never-say-die spirit and quick moves in the ring, Mary Kom has etched herself a name in history as the first woman boxer to bring home an Olympic medal. On woman's day, we applaud the mother and fighter in Mary that has helped her scale the toughest hurdles to reach the top.
Born as Mangte Chungneijang, MC Mary Kom shot to fame when she won the bronze medal in the Fly weight category in Women's boxing at the Olympics. Before her stint at the Olympics, she was a five time World Boxing Champion and the only boxer to win a medal in all six world championships. The mother of twin boys, Mary Kom, started her boxing career at the tender age of 16. She was only 18 years old when she made her international debut at the first AIBA Women's World Boxing Championship in the United States, winning a silver medal. 
Here are a few things the lean and mean boxer does to keep herself in top shape:
A boxing match lasts for 8 minutes, so staying agile and at the top of your game is essential throughout those eight minutes. Mary says she works out all parts of her body but mainly concentrates on her brain-eye coordination and stamina building. These are absolutely essential during a fight because it helps her pre-empt the opponent's moves. 
Morning: her training starts very early in the morning where she runs for about 14 kilometers. She follows this up with stretching exercises and then goes to the boxing ring for some shadow boxing. She also includes sessions with the punching bag and speed bag.
Afternoon: She spends this time with her family. Has a little lunch and rests.
Evening:  Her evenings are spent in the gym, doing a lot of push ups, sit ups and strength training before moving back to honing her boxing skills. One essential technique she follows is 'practice fighting' also called sparing. This is a technique where one does not really land a real blow. According to Mary this is the most important part of her training. She then cools down with a short run and stretching.