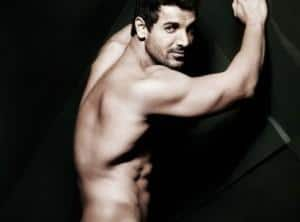 While John Abraham is gearing up for his next release Madras Cafe, we caught up with his fitness trainer Kris Gethin who tells us how he is transforming John's physique in a mere 12 weeks. Read on to find out what the actor is doing to get back in shape after a long hiatus of eight months from the gym.
John is already a very fit actor. How are you making him fitter?
I wasn't willing to work with John for precisely this reason in the first place but when I revisited him several months ago, he told me he hadn't trained in the past 8 months and that he was completely out of shape. I did not believe him and asked him to let me have a look at what his body looked like. And honestly, when I saw, it seemed as if the guy had never picked up a weight in his life. So I knew it was going to be a challenge for me to get him back in shape, and that's why I decided to work with him. The current look we are working on is an athletic appearance which is lean, appealing and will add versatility to his career.
Could you tell us about John's workout regimen?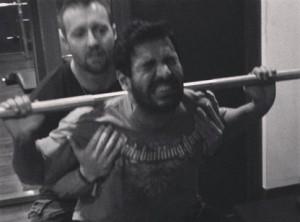 John predominantly trains four times a week. Each session is about 45 minutes long and is extremely intense in nature. We follow a training style called Y3T but include my own training style called DTP every third week. But he does cardiovascular exercise twice a day, every single day for about 30 minutes. 

What diet does he follow?
John's diet is specified for his blood type and body-type but mostly consists of egg whites and fish for protein. In addition to this, he gets his carbohydrates from brown rice, sweet potatoes and oatmeal. He eats fibre-rich food in the form of mixed greens like asparagus, broccoli, spinach, cabbage, lettuce, cucumber, tomatoes, etc. in a salad and the dressing used is vinaigrette, soy sauce or sugar-free syrups. 
Does John ever cheat on his diet by indulging in desserts or junk food once in a while?
Not at all! John does not cheat on his diet ever. Both of us believe that a diet does not involve any cheat days, if those are there, it is not a challenge. What we are trying to achieve here is many years worth of results in several months and John is aware of this – there is no room for any cheating.
Is this workout for a specific role for a film?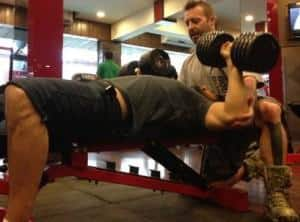 No, John is training to get back in shape. He's been fit for most part of his life but this was the worst phase for him as far as fitness is concerned. He wasn't eating well, had been dealing with a lot of stress and workload, and not working out. But he understands he has to be fit in general for all his movies but more so, to feel more confident, stronger and better about himself.
How long will it take to see the results of this workout on John's physique?
With my clients following my programme, I guarantee results in just 12 weeks. So, by the end of August, his body will be completely transformed into a lean, athletic physique that he is known for. 

You may also like to  read: 
For more articles on celebrity bodybuilding secrets, check out our celeb bodybuilding section. Follow us on Facebook and Twitter for all the latest updates! For daily free health tips, sign up for our newsletter. And to join discussions on health topics of your choice, visit our forum.