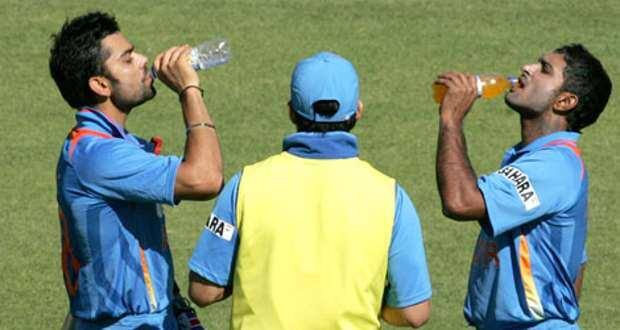 The charm of an India VS Pakistan cricket match can make even the least interested person in cricket sit up and watch and root for their favourite team. The arch rivalry between the two teams makes for an interesting game and tomorrow is one of those days as it is – India VS Pakistan Asia Cup 2014 where captains Virat Kohli and Misbah-ul-Haq will lead their respective teams. While practice makes one perfect, a player's fitness level is also of prime importance to give a good performance and diet plays an important role in maintaining their stamina and giving them the required energy needed on field. We asked nutritionist Neha Chandna for a winning diet formula to the Indian team for the match. 
What kind of food should cricketers eat?
Neha Chandna: Since batsmen, bowlers and fielders are constantly on the field and and require great concentration, they need to eat well to fuel their brain and body. Therefore, they need to eat foods low in fat but high in energy, protein, vitamins, minerals and water.
Can you share the kind of diet plan they need to follow before, during and after the match?
Neha Chandna:
Here's a healthy diet plan to follow:
Pre-match
Start the day of the match with a high-carb food and protein shake (1/2 scoop protein + 2 bananas + 250 ml milk)
For breakfast, have two parathas with curd or sandwiches or two egg yolk and 4 egg whites omelette with 2-4 slices bread. This should be eaten 2-4 hours before the match.
Players should drink plenty of water 1-2 hours before the match to remain well-hydrated.
During the match
They should sip on sports drinks like Gatorade and water in between the match to replenish electrolytes and water lost in the sun. They should look to consume 250-500 ml of water during every water break.
Mid-meal snacks need to be low in fat, easy to digest and high in energy such as fruits, fruit yoghurt, low-fat cheese, fruit salad, pasta, sandwich, muffin, etc. Players should look to eat every 1-3 hours during the waiting period. 
Post match
After the match, players should look to replenish lost fluids and carbohydrates within one hour of the end of the match. They should have foods like milkshake, cereal bars, fruits, sandwiches and water for energy. Also read - India VS Pakistan Asia Cup 2014 – will the game be won in the mind?
Follow the all-new site on Facebook and Twitter. Catch the Live Score of India VS Pakistan Asia Cup 2014 Match here.