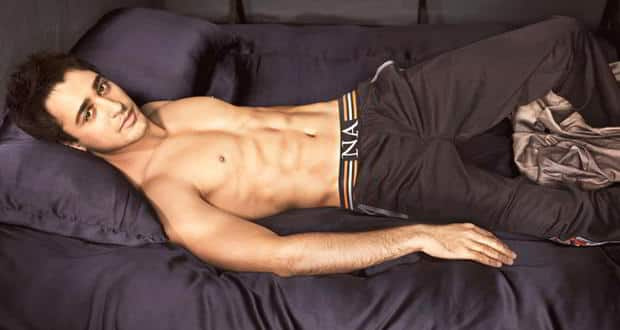 Imran Khan, who charmed us with his 'chocolate boy' looks and romantic antics in 'I Hate Luv Storys' and 'Jaane Tu…Ya Jaane Na' is all-set to bulk-up and get into a macho avatar very soon. The actor who is gearing up for his next release 'Gori Tere Pyaar Mein', has been sweating it out in the gym in order to build an enviable physique by the end of this year. We caught up with Imran Khan and his fitness trainer Zac Fotheringham – a Physique Elite, DTP and Y3T Specialist – to check on how he's been faring so far.
You have always been on the leaner side and not followed the six-pack abs route. Why this change now?
Imran: I've always been on the skinny side and have struggled to put on bulk. I finally decided that I wanted to make a serious, long-term change in the way I look.
How is the training going so far? What is the toughest part of your workout?
Imran: The toughest part is definitely the boredom that sets in with the food. I'm eating an extremely healthy, balanced diet, but the menu is identical every single day. It gets tedious.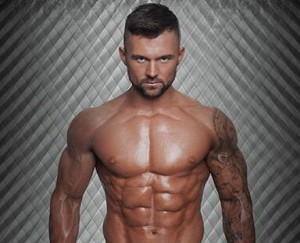 Since when are you training Imran? What look can we expect once his fitness regimen is over?
Zac: I have been training Imran for 7 weeks now. When I first met him, he was in the middle of Gori Tere Pyaar Mein shoot. I knew getting him to fully commit to a regime which is excruciating was going to be tough but not impossible. (Read: Aamir Khan's trainer reveals how he got the Dhoom 3 gymnast's body)
To be honest, earlier, Imran looked gaunt and fragile. If you asked Imran I'm pretty sure he will say he didn't feel his best. The look we are going for is an athletic look. Overall at the end of this regime, standing in front of you will not only be a very talented actor but also a tall pillar of health – The New Imran Khan.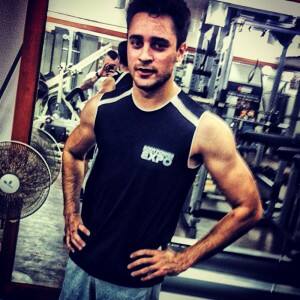 What is Imran's body type? How easy or difficult is it to train him?
Zac: Imran is an ectomorph which means he is one of the few lucky guys who can burn calories at a rate some of us envy. Initially, we need to teach the correct form and technique to do an exercise but I was surprised to see that Imran's form did not need much tweaking which gave me more productive time. Since the first seven weeks, he has managed to gain nearly 5 kg of weight. (Read: How Hrithik Roshan transformed his body)
What is the fitness routine like?
Imran: We do a mixture of training to mainly keep it interesting. The methods are split between Kris Gethin's DTP and Neil Hill's Y3T also chucking in some old school heavy work.
According to you, who is the fittest actor and actress in Bollywood?
Imran: Without a doubt, Akshay Kumar is the fittest guy in the industry. He's never set foot inside a gym, his workouts are all functional. Believe me when I say this guy is as strong as a horse. Amongst the actresses, Katrina Kaif wins hands down. I've seen her work out, and she is tough. She would put most guys to shame! (Read: Akshay Kumar – the real 'BOSS' of fitness)
Photo source: Wallsave.com and Zac Fotheringham 
You may also like to  read:
For more articles on celebrity bodybuilding secrets, check out our celeb bodybuilding section. Follow us on Facebook and Twitter for all the latest updates! For daily free health tips, sign up for our newsletter. And to join discussions on health topics of your choice, visit our forum.