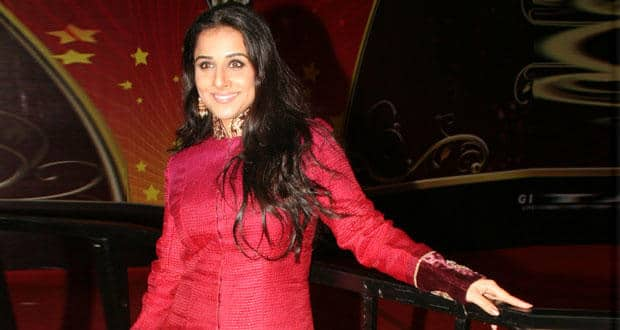 On her award-winning spree and looking forward to the release of the most awaited Kahaani, the 'dirty' Vidya Balan now faces the huge task of getting rid of the extra 12 kgs that she put on for the part in the movie 'The Dirty Picture'. She already lost two kgs during the endless movie promotions and has a plan that will help her get rid of the other 10. But she doesn't intend to lose any sleep over it. Her master plan consists of at least eight hours of shut eye and some dietary changes. She also intends to go against her basic nature and hit the gyms as well. However, unlike the Kapoors and Shettys who are into yoga, Balan is going to do calisthenics – an aerobic form of exercise consisting simple rhythmic movements like bending, jumping, twisting, kicking, etc. Since Vidya did a lot of grooving and booty-shaking in The Dirty Picture this exercise form shouldn't be too tough for her.
Also this curvy lady is a vegetarian and was in fact conferred the 'hottest vegetarian' tag by PETA in 2010 and is also one of the front runners in this year's contest along with Sonu Sood and Dhanush of Kolaveri Di fame. According to her turning vegan not only improved her metabolism but also aided her weight loss regime.
Her eating regime is surprisingly down to earth bashing the myth that you need fad diets to look good. Although she is a vegan she started eating egg whites for the proteins. She has roti-subzi-daal, even rice, but never mixes roti and rice. She follows the same rule for fruits and refuses to mix apples and oranges. She indulges occasionally in chocolates and masala chai. She avoids maida with a vengeance, preferring to have multi-grain bread instead.
She is determined to shed those extra pounds but is adamant not to lose her killer curves. Well we wish her the best of luck.
Also read:
For more celebrity fitness secrets, check out our celebrity fitness section. Follow us on Facebook and Twitter for all the latest updates! For daily free health tips, sign up for our newsletter. And to join discussions on health topics of your choice, visit our forum.